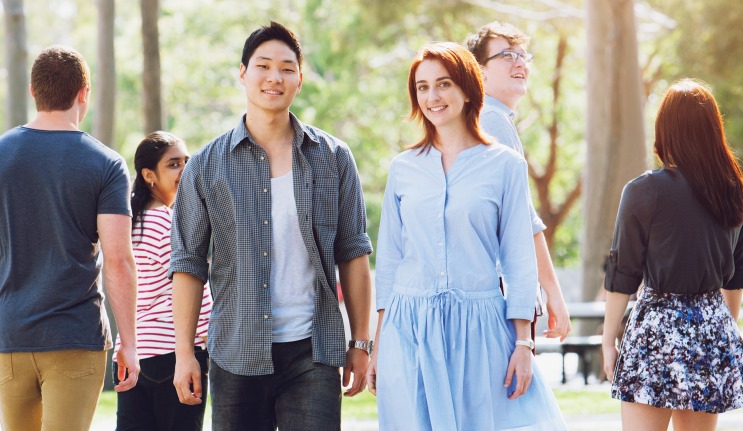 Welcome to this special jubilee blog edition
VC'S DESK
Welcome to this special 50-year jubilee blog edition of Macquarie Matters, recognising your achievements as alumni and your ongoing connection and importance to Macquarie.
Celebrating anniversaries gives us an opportunity to look back on our achievements and see how far we have come. As a university, we have much to be proud of, including a steadily growing international reputation and research profile.
As individuals, this is a chance to reflect on the moments and people that have changed our lives, to reconnect with old friends, and to rediscover familiar places.
This issue of Macquarie Matters takes a look at some of Macquarie's defining moments and great characters. It explores how the University is helping change lives – and perceptions – through thought-provoking research, and it reveals how the generosity of our 150,000 alumni is helping make medical breakthroughs and overcome barriers to education for disadvantaged students.
Macquarie has a rich legacy: from its humble beginnings with fewer than 1,000 students in our first year of classes, it has emerged as one of Australia's leaders in education and research, with 39,000 students today and its alumni making their mark in every sphere of endeavour.
Just as they were 50 years ago, students are drawn to Macquarie by the diversity and flexibility of the curriculum, our parklike setting, but also now by our unique PACE program, that continues to grow thanks to you – our alumni – giving students opportunities for real-world learning.
The Our University: A Framing of Futures strategic plan will guide us through the next decade and beyond, while the recently developed Campus Master Plan will see our facilities evolve and grow in exciting new ways that will literally lay the groundwork for the next 50 years.
I encourage you to join us in celebrating our jubilee year, and I look forward to seeing you again soon.
Professor S Bruce Dowton
Vice-Chancellor