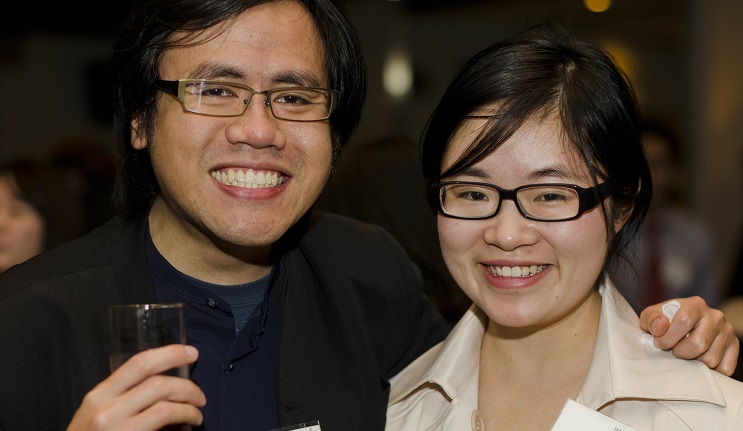 Vale Nina Jin Zhou
ALUMNI FOCUS
November 1, 2013
Nina was a Macquarie University graduate (Bachelor of Applied Finance, Bachelor of Science (Computer Science), Master of Applied Statistics) who made a significant contribution to the Macquarie community through her work with the Macquarie Transition Program, as a part of the refugee tutoring initiative and as president of the Macquarie University Computing Society (MUCS).
She worked for the university for almost ten years, starting as an enrolment helper and working in various roles until she joined the Alumni Office, as it was known then. She spent five years in Alumni and Community Relations where she was a business analyst in the Advancement Office.
We remember her calm and gentle strength, her quiet efficiency and her kindness, and her unconditional willingness to help those who asked. Nina donated blood every year, and her love for animals led her to becoming vegetarian.
A regular participant of The City to Surf, underneath her quiet exterior Nina was also an adventurer, visiting North Korea, Everest base Camp, Vietnam, Thailand, New Zealand and the Philippines in recent years.
She left Macquarie University in the middle of this year to follow her dreams of adventure, travel and being able to help the less fortunate, and was poised to take up a year-long post as an Australian Youth Ambassador in Mongolia.
Most recently she travelled from Xi'an in China to Kathmandu in Nepal. There, Nina sadly had her life cut far too short, passing away in Jhaarkuna, Nepal while swimming. She was 27.
Her friends and family are undertaking a fundraising campaign on Facebook to raise money for a tree and plaque to be placed on campus and for the naming of a star, which will be forever known as Nina Jin Zhou.
Vale Nina. We miss you.
Did you know Nina? Write how she touched your life here.