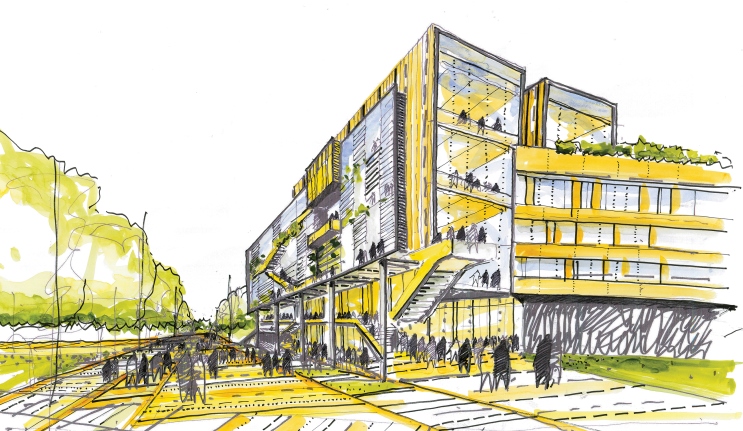 Tomorrow calling
VC'S DESK
During the winter months, we are all grateful for the buildings we live and work in to keep the elements out and the warmth in. But there is much more to their purpose than simply giving us shelter from the inclement weather. Buildings provide a sense of place and help to shape the communities that inhabit them. As Vice-Chancellor I know that this has been at the heart of our new Campus Master Plan.
We are extremely fortunate as a university that the New South Wales Government had the foresight to grant us a freehold over the land that forms our campus. It is an extraordinary resource that we can use to great effect.
We also have a responsibility as custodians to future generations, and must be responsible in the development of this beautiful asset. We must use it wisely, and to our advantage.
Over the coming decade, the surrounding neighbourhood will expand to become one of the city's largest business districts, and we will be in a stronger position than ever before to realise our founding purpose: to integrate education and opportunity with industry and commerce. We must be ready to welcome corporate partners onto our campus to work alongside students and researchers with cutting-edge technology in world-leading facilities. But we must also create a campus that fosters a sense of community, promotes inclusion and equality, and enables free expression and the exchange of ideas.
We must anticipate now what we will need not just tomorrow, but in 10, 20, even 50 years' time. I believe that is the very purpose of a university, and there is no better organisation to take on this challenge than ours.
The Master Plan will be launched later this year, revealing a very different campus for the future, whilst retaining the sense of openness, community and connection to nature for which we are rightly famous.
I look forward to sharing it with you.
Professor S Bruce Dowton