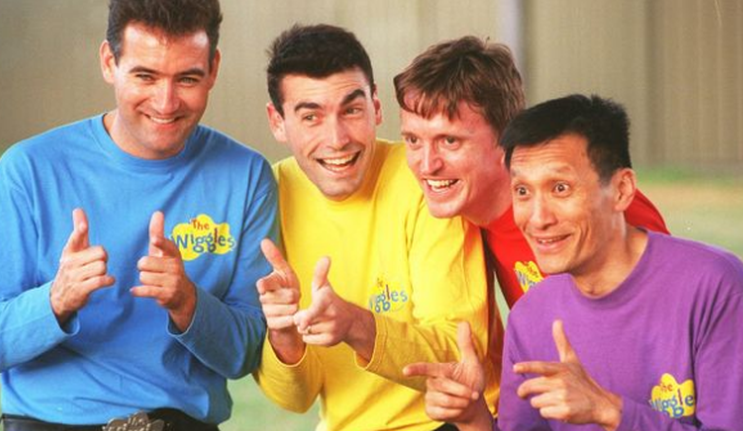 Wiggles young
ALUMNI FOCUS
February 17, 2020
Greg, Anthony, Murray and Jeff – the original Wiggles – are arguably Macquarie University's best-known and best-loved alumni.
Dr Anthony Field, Dr Greg Page, Dr Jeff Fatt and Dr Murray Cook all received Honorary Degrees from Macquarie.  Anthony, Greg and Murray studied early childhood together at Macquarie in the late 80s and were recipients of the Alumni Award for Education in 2018.
The three each referred to their studies as "the cornerstone" of everything they did. "Understanding the way children think was vital to what we did," says Murray. "Just because it was for children didn't make it any less important. It was the connection with the children that was always so important to us."
"The philosophy behind early childhood education was based on empowering children. As teachers, and later as performers, we always kept that with us," said Anthony.
As children's entertainers, The Wiggles have enjoyed unprecedented success. At their peak, they performed 500 shows a year, drawing huge crowds around the world, with celebrity fans including Jerry Seinfeld, Robert De Niro and Mick Fleetwood.
In 2010, they were awarded a Member of the Order of Australia for their 'service to the arts, particularly children's entertainment, and to the community as a benefactor and supporter of a range of charities'.
Since 1995, The Wiggles has visited and performed for patients at the Sydney Children's Hospital every Christmas morning.  The group was named UNICEF goodwill ambassadors in 2008, and held a special concert to raise money to provide sanitation facilities and clean water to villages in Timor Leste.  In 2012, they auctioned their famous "Big Red Car" for charity for almost A$36,000 on eBay, and donated the money to the Melbourne-based charity SIDS and Kids. The group has always invited children with additional needs and their families to pre-concert "meet and greet" sessions, with many parents of these children reporting that The Wiggles' music has enhanced their lives, and that children with autism "respond to The Wiggles and nothing else".
In January, The Wiggles reunited for the first time in seven years for a special show for original fans who are now adults at Castle Hill RSL to raise money for bushfire relief. It is a huge testament to the original Wiggles that the show sold out in five minutes, and a second show was put on for the following evening. The concerts were live-streamed, with all proceeds going to WIRES and the Australian Red Cross to assist with the recovery efforts following this summer's horrific bushfires.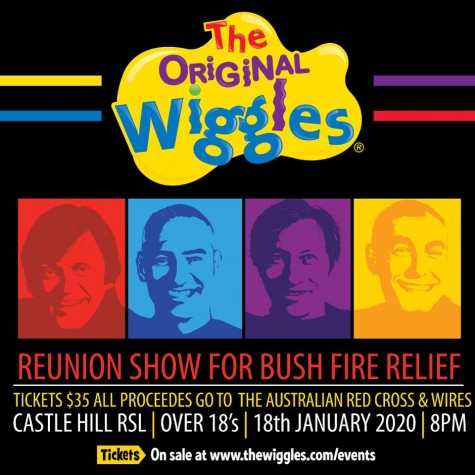 The concerts were not without incident. Moments away from performing their final song of the night 'Hot Potato' on the Friday evening, Greg suddenly collapsed in front of 800 fans, with many more watching the concert online at home. It was later confirmed he had suffered a cardiac arrest, linked to what a paramedic later said was a "coronary occlusion, a blockage of a major blood vessel to the heart". He was rushed to hospital where he underwent a medical procedure.
Thankfully, Greg is recovering well, and wanted to take the time to thank some of the very special people who saved his life, pictured above.  Special thanks also go to the entire Wiggles team as well as Castle Hill RSL.  Watch Greg's special message on the importance of learning CPR and giving his thanks to those that helped him when he needed it most.
Read the Lighthouse story on how to use a defibrillator in an emergency.
Words by Jackie Gent