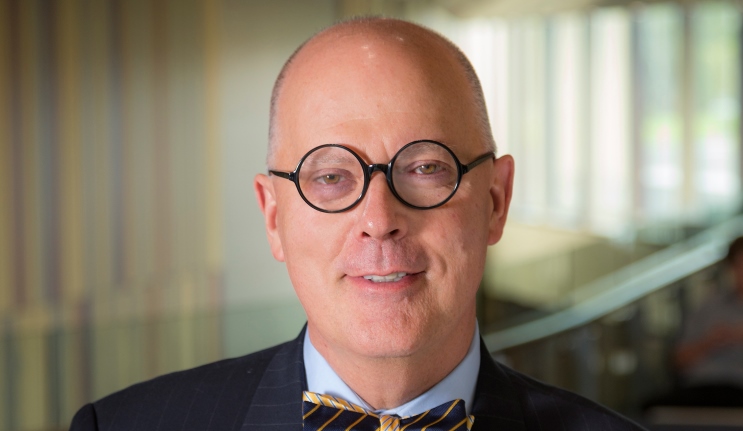 Macquarie University Vice-Chancellor Professor S Bruce Dowton
VC'S DESK
June 20, 2016
The first year of our second half-century saw a remarkable step change in our performance across the University. Last year we released our learning and teaching strategic framework, Learning for the future; achieved a 100 per cent rating for research at or above world standard in the Excellence in Research for Australia assessments; received five future fellowship awards from the Australian Research Council; and accepted more than $10 million in gifts and pledges from donors, partners and alumni.
Following these successes, I am very excited for this year. After the thoughtful development of our plans for the University over the past few years, we are beginning to see the fruits of labours as we put them into action. With the Learning and Teaching Framework finalised, and the Research framework well into implementation, I am looking forward to the transformation of the University that is to come.
That transformation is no more evident than in the campus itself. With the campus master plan well underway, new construction and major refurbishment projects are reshaping the University daily. The latest large-scale project will see buildings and roads renamed and new signage installed. For the first time buildings will take on a street address, with roads and avenues named accordingly. A move away from the coordinates-style building identifiers towards proper addresses – a number and a street name – will create the sense of an academic neighbourhood and foster our sense of community and ownership over our campus.
Off campus, we are strengthening our relationships with corporate partners to deliver better learning and teaching and research outcomes for our students. Google has provided more than $500,000 in support for robotics initiatives, while Johnson & Johnson supports a number of student engagement activities such as the Indigenous internship program and Women in MBA program (WiMBA) through Macquarie Graduate School of Management (MGSM). The Optus Engineering Cadetship program commenced in July 2015, with six first-year engineering students being supported by Optus throughout their engineering degrees.
As ever, we continue to reach out to our alumni at home and around the world, and to make that connection as valuable to each of our 167,000 graduates as possible. Events in New York, London, Hong Kong, Beijing, Shanghai and Singapore were held last year and I enjoyed meeting so many alumni in each city. With graduates in 142 countries, I look forward to meeting our alumni wherever I travel, gaining local knowledge and insights and sharing stories of the Macquarie experience. It is an exceptional and powerful network, and I encourage you to reach out to your fellow graduates wherever you travel. Your experience at Macquarie can give you so much more than just your qualification.
I wish you the very best for the year ahead.
Professor S Bruce Dowton MD
Vice-Chancellor and President