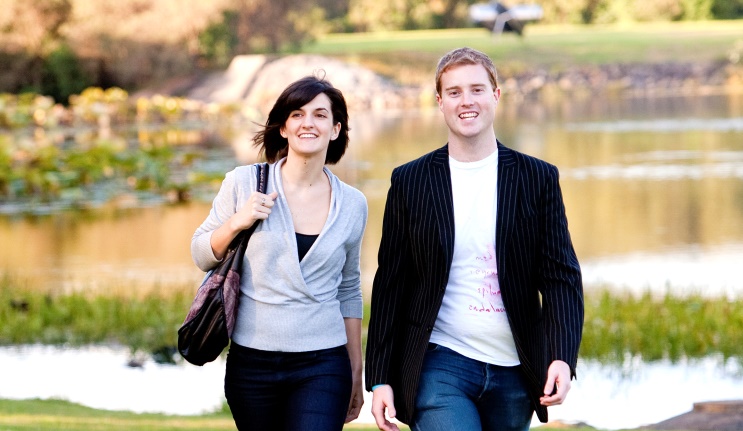 Take your studies further
UNIVERSITY NEWS
As we reported previously, one of the standout findings in the 2014 Alumni Survey was the level of interest many of you have in further study. At Macquarie, we have a range of postgraduate degrees and short courses that will help you build on your existing skills and develop the knowledge you seek, in the comfort of a familiar, welcoming environment. So if you'd like to reconnect with old friends and familiar places or broaden your career options, why not consider 'going back to school'?
One timely and exciting new postgraduate course is the Master of Global Health and Development Studies (MGHDS). A cross-disciplinary program that brings together expertise from the Department of Anthropology, human geography, and other disciplines across the University, the MGHDS combines theory and practice to ensure tomorrow's leaders have the knowledge and skills needed to address development and health-related issues and create lasting solutions.
Dr Aaron Denham, MGHDS program director, says that few programs within Australia and abroad offer this combination of coursework and applied research experience.
"The program is committed to research and teaching at the intersections of anthropology, development studies, human geography and global health," he says.
"The research focus enables students to gain valuable hands-on experience in ethnographic or social impact assessment methodologies – both increasingly sought-after skills in global health and development careers within government, NGOs, private sector, and research and multilateral organisations."
Designed for students coming from a variety of academic and professional backgrounds, the MGHDS course is suitable for graduates with social sciences, behavioural, or health science background, or for those with work experience as a development professional, social worker, or health professional.
Learn more about Postgraduate studies at Macquarie.