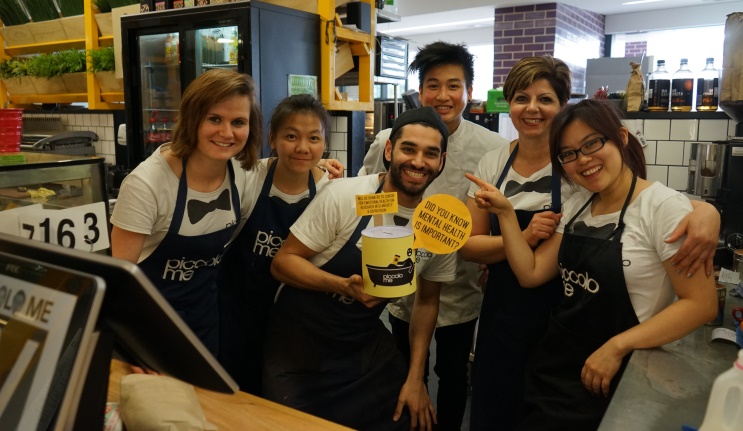 Supporting Mental Health Month
RESEARCH NEWS
What do you get when a café with a charitable philosophy meets with a university centre looking for novel ways to raise funds for continued research into anxiety and depression? You get a 'Coffee for a Cause'.
Piccolo Me, the café in the Australian Hearing Hub, is run by brothers Roy and Charlie El Hachem. They partnered with the Centre for Emotional Health (CEH) on 21 October, pledging $1 for every coffee and sandwich sold and raising $700 on the day.
"We've come to learn about the help the Centre provides to numerous children and adolescents that have anxiety and depression, and we think the difference their research makes to our community is great," says Roy. "We're happy to be able to support the Centre."
Professor Ron Rapee, Director for the Centre for Emotional Health added, "It's admirable that a small business is willing to utilise their area of expertise and resources to aid future research. Their willingness to get involved proves you don't need to be a corporate entity with substantial capital to make a difference."
The event was part of activities supported by CEH for Mental Health Month in October, including the North Ryde Fun Run, organised by Rotary, to raise money for mental health research, and Professor Jennie Hudson discussing child anxiety with Kylie Gillies and Larry Emdur from the Channel 7 Morning Show. Finally, to round out Mental Health Month on 30 October, Associate Professor Maria Kangas hosted a community presentation on Youth Health: the connection between anxiety/depression and physical health, which can also be viewed online.