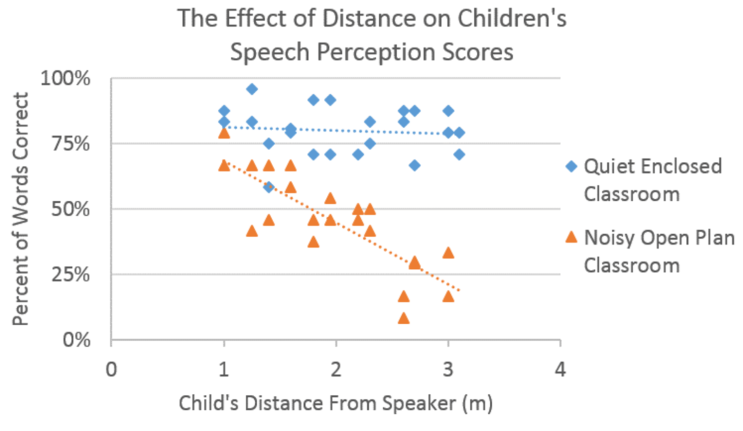 Students struggle to hear in open-plan classrooms
RESEARCH NEWS
Recently some schools have begun converting classrooms to open plan learning spaces, with as many as 200 children in one area. While the classroom settings make group work easier and improve children's social skills, noise can be a big problem for both students and teachers.
According to Kiri Mealings, a PhD candidate researching speech perception in open plan classrooms, noise is a real issue, particularly when a class is trying to engage in critical listening activities where it is essential that the children can hear the new concepts they are being taught.
"Our recent study of four different-sized Sydney schools found that most children were annoyed by the noise, and 50-70 per cent of children surveyed said they could not hear their teacher very well, or at all, when the other classes were doing noisy group work activities," Ms Mealings says.
Teachers also suffer, and report being more distracted by noise, finding speech communication significantly more difficult, compared with the teachers of the enclosed classrooms.
These teachers also needed to elevate their voices and experienced vocal strain and voice problems more often than the teachers in the enclosed classrooms.
"Our findings suggest that open-plan classrooms that are unable to control the noise from adjacent classes are not appropriate learning environments," Ms Mealings says.
"If open-plan classrooms are still strongly desired, then they need to be purpose-built as flexible learning spaces with proper acoustic treatment and, most importantly, operable walls that can be closed when a class is engaged in critical listening activities.
She says that quiet rooms are essential in these classrooms so children who have particular difficulty working in noisy conditions can quietly work away from the other students. Additionally, teachers need to be trained how to teach effectively in these environments.
"We also need to better understand how children who have special educational needs, such as attention deficits, hearing impairments, language delays and English as a second language cope in these environments as they are likely to be even more affected by the noise."