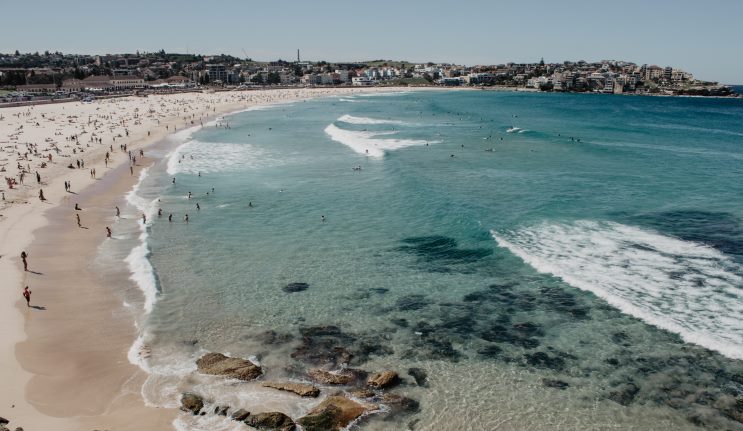 destination nsw photo by madeleine ragsdale on unsplash.jpg
ALUMNI FOCUS
December 7, 2020
If, as Marcel Proust says, 'The real voyage of discovery consists not in seeking new landscapes, but in having new eyes,' residents of New South Wales are in for a treat. With the greatest diversity in landscapes and culture in any of the Australian states, MQ alumnus (PDMgmt 2009, MBA 2010) and CEO of Destination NSW Steve Cox encourages us all to discover what is right here on our doorstep.
Some might think that taking on a position such as CEO of Destination NSW following bushfires that decimated the state and then a pandemic that stopped us in our tracks might just be a bit of a challenge for an organisation that revolves around events, tourism and visitors. But Steve Cox's characteristic positivity – and enthusiasm for the state of NSW and its people – means he is undeterred.
'When I joined, there weren't any visitors,' he says sombrely of the time early in the year that few will forget. 'However, it was actually the perfect time to set a new path of growth for New South Wales and Sydney.'
But how did someone who didn't come from within tourism or government – Steve has a retail background – find the transition? That's where his MBA from MQ comes in. As he says, 'It gives you the confidence to recognise the similarities between different businesses, and a framework you can apply to most situations. That makes a big difference when you're going into a challenge; I'm very grateful for the experience the MBA gave me.'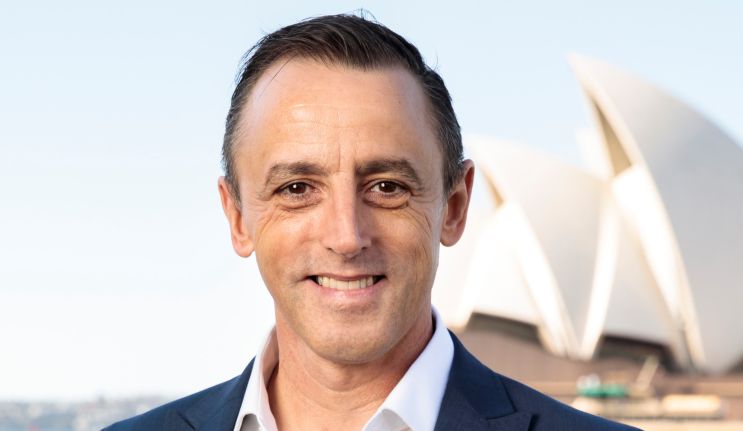 But to Steve, working is more than simply achieving budgets or completing reviews: 'I took this job because in order to be successful in my work, I need something I'm passionate about; something that aligns with my values and the things I want to achieve.
'I love this city; it's given me everything. It's the best city in the world and to have a role where I can give back to the people of New South Wales is a great privilege, especially at this point in time.'
Though Steve was born in Sale, regional Victoria, he has lived in Sydney since he was 17. There have been a couple of stints overseas, but Sydney is very much home. Recounting the many moves that are typical for a defence family – Steve's father was in the Air Force and they spent much time in Canberra – his manner changes when he recounts the time spent down the South Coast of New South Wales as a child.
'It's a place that will always be close to my heart. My parents had a holiday house in Narooma for many years and I spent much of my childhood holidaying down the South Coast: Bateman's Bay, Broulee, Malua Bay; those areas are really near and dear.'
It's clear Steve is invested in his work, and the state. 'Playing our part in the path of recovery out of COVID is a really important thing to be doing,' he says, explaining that in New South Wales, 7% of gross state product can be directly attributed to the visitor economy. The  flow-on effect of the industry, however, is much greater.
'What we saw during lockdown, and since, is the ripple effect of the visitor economy – if people aren't coming to the restaurants, just as an example, they're not the only ones to suffer or have to close.'
And yet, he remains positive. 'I think we can come out of this crisis stronger than when we went into it. Regional areas – anywhere within a few hours' drive of Sydney – are already booming, particularly accommodation.'
Travelling to these areas as part of his job, Steve says he has been impressed by the incredible resilience and optimism of the operators he has met. 'Their enthusiasm to share their love for their part of New South Wales – and their determination to bounce back – is truly inspiring.'
Likewise, the insight his role has given him into Aboriginal culture has been one of the most meaningful parts of his new job. He counts a walking tour of The Rocks with elder AuntyMargret as one of the highlights of his time so far, and says it gave him a totally new perspective on a place he thought he knew.
His understanding of the importance of place has also been deepened by speaking with Aboriginal elders about their connection to country. 'It's a fundamentally different connection to the earth and the land than the way in which many Australians think about where we live.'
And, with the largest Aboriginal community in Australia in New South Wales, he wants to share that more broadly. 'This is the oldest culture in the world; there needs to be more of a focus on including Aboriginal culture in the visitor experience so we, and others, can truly understand the history of this land and the first peoples.
'We are better for exploring new places and experiencing other cultures. We learn something about ourselves and others when we take a moment to look at the world through a slightly different set of eyes.'
Many think they know Sydney, for example, but there is so much to discover beyond the Harbour Bridge and the Opera House. 'It's a city of villages. Whether you're in Potts Point, or Marrickville or Bankstown or Penrith, there is just so much to discover.'
As one of the top-five most multicultural cities in the world – and the only truly global city in Australia – Steve says Sydney not only compares exceptionally well to other great international destinations, 'It's so much better in many ways. We've got the space, the clean air, the natural beauty all around us. For most people, Sydney is one of those bucket-list places – it's time we realised we have the best city right here.'
And that starts with training our eyes to see our own place in the same way we see overseas destinations. It means exploring our own backyard the way we would any other culture or city or landscape. 'That's our challenge,' he says.
'We need to open people's eyes to what we have right here on our doorstep. As a result of the pandemic, people are reconnecting with this amazing country, with their sense of place, and realising how incredibly lucky we all are to live here. It's very positive.'
So while Steve could list a dozen incredible places to visit off the top of his head, his greatest tip – apart from start booking and stay safe – would be to simply get out there and experience everything Sydney and New South Wales has to offer. And what should we pack? A sense of openness and curiosity toward the places we take for granted and are fortunate to call home, of course.
Steve's top travel tips to explore in New South Wales:
Words: Megan English