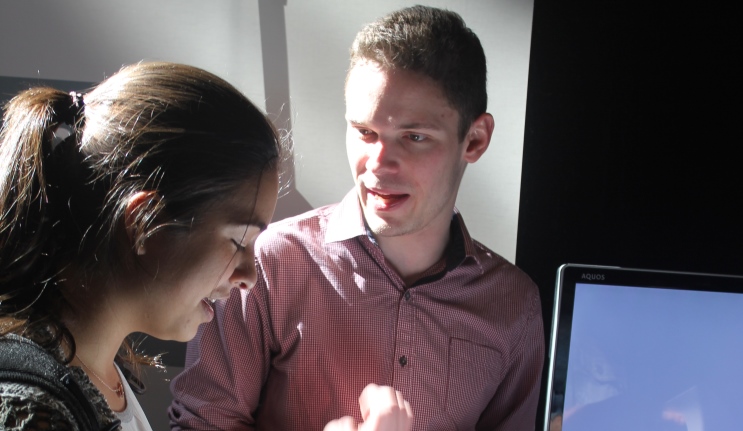 Snapshot of recent Alumni
ALUMNI FOCUS
Many Macquarie graduates returned to their old stomping ground to share their career building experiences with current students at the Careers Fair in August.
The Career and Employment Service took the opportunity to interview some of these young alumni to hear their story on the transition from university to work, and found that everyone's story was unique.
Stephanie Hunter, Bachelor of Media says that she worked part-time at Dentsu Aegis Network in her final year before being offered a full-time graduate role at the company. She says that for her it was important to get a foot in the door in the workplace during university. "It makes the transition to work much easier," she says.
Luke Fox, who holds a Bachelor of Commerce in Marketing, took a gap year after university before gaining full time work with Dentsu Aegis.
Tim Morton, Bachelor of Advanced Science, represented financial services provider Optiver at the Careers Fair. "I had a wonderful time at Macquarie learning from the best lecturers and students," he says. "It's good to encourage students to keep studying hard as firms like Optiver are always looking for talent"
Ngoc Nguyen, Bachelor of Applied Finance (Hons), studied as an international student at Macquarie. Currently working for Grant Thornton, she says that "doing extra things at university helped me eventually gain full time work.
"In 2011, I completed the Careers program Univative and consulted with the Career and Employment Service. I was told to never give up and how to make my applications stand out and it has paid off. "
Why not get involved and share your experiences with current students?