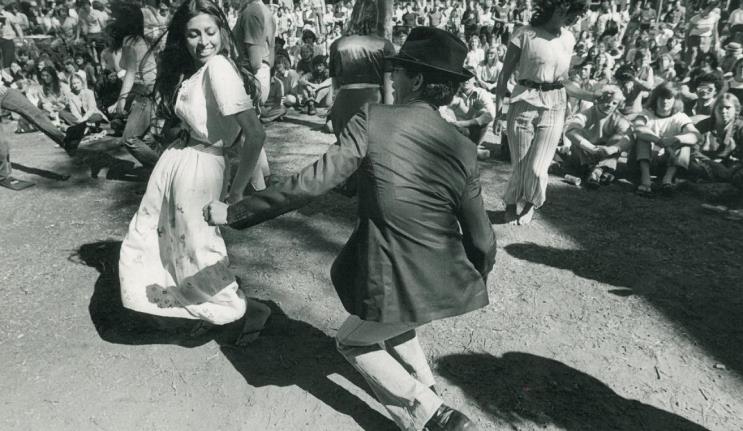 Share your memories
FEATURES
With preparations for Macquarie University's 50 year Jubilee celebrations now in full swing, we are inviting alumni to share their stories, videos and pictures of Macquarie.
"The story of Macquarie's first 50 years is best told through the eyes of its almost 150,000 alumni," says Alumni Relations online community specialist Martine Balit.
"Many alumni have already submitted their stories," she says. "We've loved reading about people's experiences with the mummy that supposedly came to life at night in the Museum of Ancient Cultures, about the flexibility and freedom studying at the new university offered, and of students' fond memories of staff, like Jim – the man in charge of keeping the university's pinball machines in working order."
"If you don't have a story to tell, but would like to share some great images of your time at Macquarie, why not submit them to our Throwback Thursday campaign on social media?" Balit says.
Submit your tales of great sporting moments, influential mentors and other memorable moments or send through your images for Throwback Thursday to alumni@mq.edu.au.