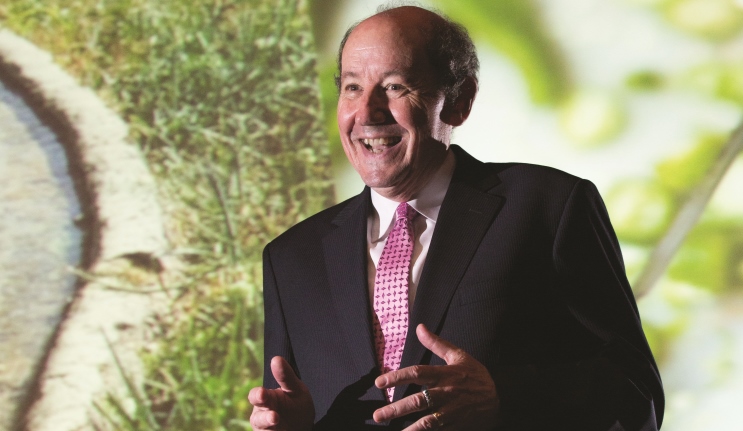 School's in
RESEARCH NEWS
Driven by alumni, the business of learning reaches far beyond the university campus, with innovative, research-backed thinking that is transforming the lives of students of all ages.
Literacy organisation MultiLit – short for Making Up Lost Time In Literacy – has just celebrated its 20th anniversary. Many MultiLit staff, including the Literacy Centre director, tutors and members of the product development team, are Macquarie graduates in special education, while others were also educated at Macquarie in disciplines as diverse as psychology and media.
"For two decades, we have provided assistance to thousands of students in a variety of settings, including schools, our own Literacy Centre, and community-based literacy projects, with partners including the Exodus Foundation and the National Centre of Indigenous Excellence," explains Professor Kevin Wheldall AM, Director of Macquarie University Special Education Centre (MUSEC), where Multilit had its foundations.
Opening Real Science is another unique program being hosted by Macquarie.
Federally funded, the project will drive a significant improvement in the quality of mathematics and science learning by creating collaborations with world-leading mathematicians, scientists, ICT experts and educators to change the way science and maths are taught in schools across the country.
"As teacher educators, we face a significant challenge to both equip new teachers with skills and encourage a passion for inspiring their students – something we have seen happen through 'real' mathematics and science," says project leader, Associate Professor Joanne Mulligan (PhD 1992).
"If we don't equip teachers with real science, we miss out on the extended benefits of a scientifically literate society, and all the positive impacts that come out of this knowledge."
Thinking big
From the specific target of childhood literacy and scientific education, at the other end of Macquarie's educational outreach is the broad and ambitious sweep of Big History.
"Big History is a great example of the research and teaching nexus," says Andrew McKenna (MA IntlRel 2013), Executive Director of the Big History Institute. "Big History is powerful because it is the result of not only a sustained and fundamental research effort, but also an effort to teach and engage students so effectively."
Big History has grown at a phenomenal rate, since the Institute's founding in 2012 with six pilot schools. This year, 108 Australian schools are teaching Big History, with another 540 schools actively investigating the resource. Interest is also taking off in the United States, India, China, Korea, Russia, the United Kingdom, the Netherlands, Canada, among others.
"Universities are at their best when they not only conduct cutting-edge research and provide world-class teaching, but also engage effectively with the communities they serve," McKenna explains. "Outreach is essential to maximise research and teaching impact, and generate genuine social benefit."
See the big picture with the free Big History course at bighistoryproject.com