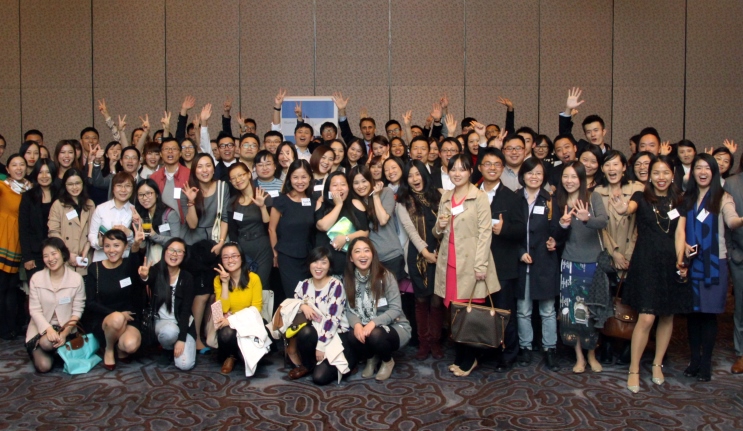 Alumni at a Macquarie alumni networking event in Shanghai, 2014
FEATURES
At Macquarie University alumni functions you never know who'll be there – your next employer, employee or mentor. You could catch up with old friends you haven't seen in a while and make new friends as you reminisce about your university experiences.
Opportunities surround us all the time. They're only wasted if we fail to act upon them, so why not come along to the next event in your area?
To receive invitations to events near you, please keep your details and subscriptions updated.
Macquarie Alumni Event: Beijing
Thursday 26 November 2015, 7.30pm-9.30pm
China World Hotel, 1 Jianguomen Outer St, Chaoyang, Beijing
Macquarie Alumni Event: Shanghai
Friday 27 November 2015, 6.30pm-9.30pm
Le Royal Meridien Shanghai, 789 Nanjing Road East, Shanghai,
Macquarie Alumni Event: Hong Kong
Sunday 29 November 2015, 6.30pm-9.30pm
Grand Hyatt, Hong Kong, 1 Harbour Road, Hong Kong