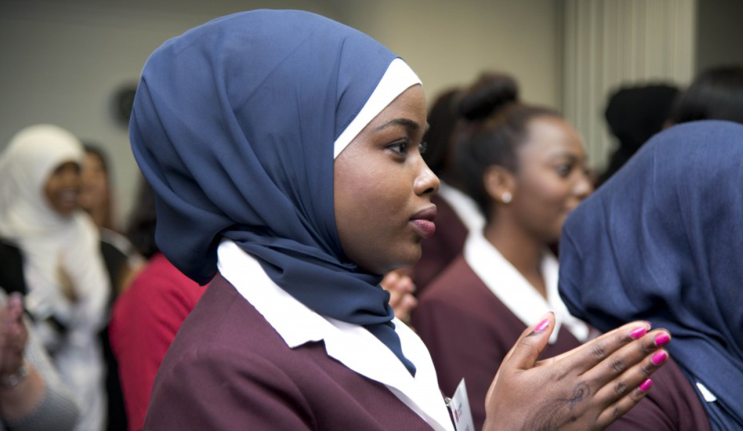 Refugee mentoring program wins Humanitarian Award
UNIVERSITY NEWS
Macquarie University's LEAP – Macquarie Mentoring (Refugee Mentoring) Program has been awarded the 2016 NSW Humanitarian Award in Education.
The LEAP Macquarie Mentoring (Refugee Mentoring) program is a unique mentoring program for high school students from refugee backgrounds, and provides a friendly atmosphere for students from refugee backgrounds to explore and navigate future education and career pathways with the support of Macquarie University student volunteers.
"I can think of few things that are more appropriate for our university of service and engagement than supporting refugees," said Professor John Simons, Deputy Vice-Chancellor (Academic).
"We are so proud to receive this award on behalf of all our fabulous Macquarie student mentors who have volunteered on the LEAP program over the past six years, and for our partner school students from refugee backgrounds who have worked tirelessly with their mentors to realise their dreams of a new life through educational success," said Ruth Tregale, Director, Widening Participation.
The Humanitarian Awards are held each year as an opportunity to acknowledge those who have made an exceptional positive contribution towards refugee issues in NSW.