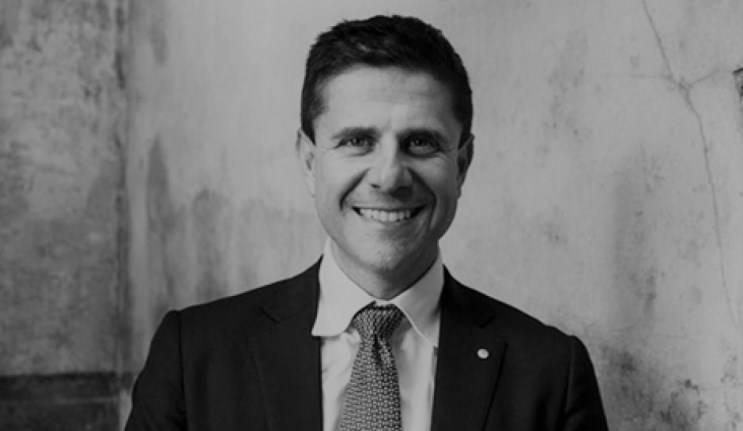 Professor Talal Yassine OAM: business leader and philanthropist
ALUMNI FOCUS
"Macquarie made me who I am today and set me on a career and life path I hadn't even imagined," he says.
As the Managing Director and Founder of the superannuation and investment firm, Crescent Wealth, Talal has overseen remarkable growth after just five years.
He is also Director of the Crescent Foundation, a charity which advocates for refugee education, and is Patron of the Crescent Institute.
Talal serves on the board of a range of organisations including Australia Post, Sydney Ports Corporation, the Whitlam Institute and the Australian Multicultural Council.
He is also an Adjunct Professor in the School of Business at Western Sydney University, Professorial Fellow at the Australian National University and an experienced banker and non-executive director.
Despite spectacular success in society and business, his humble beginnings remain very much front of mind for Talal. He worked hard to put himself through university, working at a service station and as a taxi driver. In fact, he has kept his taxi licence all these years.
"When I introduce myself in speeches, I'll say: I'm Professor Talal Yassine, BA, LLB, LLM, MBA … taxi driver number 47482."
Born in Lebanon, Talal was just four when his family fled the country's civil war, arriving in Australia in 1977. He grew up in Guildford in Sydney's western suburbs, the eldest of eight children.
Education was a priority in the Yassine family, although neither parent was highly educated and money was tight.
Talal was elected school captain of Granville Boys High School. "My highest ambition at that stage was to become a lawyer within my community, hang out my shingle and to help people," he says.
Talal admits that as a Lebanese migrant from Western Sydney he struggled to fit in when he first enrolled at university until he transferred into the Bachelor of Arts/Bachelor of Laws program at Macquarie.
"What I found at Macquarie University was opportunity. I saw a place that was based on meritocracy and which had a complete lack of hidden hurdles. Suddenly, being Lebanese wasn't a disadvantage, it was a cultural entry point," he says.
He founded several social societies at the University and was active in student politics ultimately elected president of the student council and treasurer of the student union.
On graduating, Talal entered legal commercial practice, spending 10 years at PwC as a director and strategist. He then joined the investment firm Babcock & Brown Ltd in the Corporate Finance Group Division.
He also continued his studies, completing a Master of Laws and a Master of Business Administration, and was awarded the Order of Australia in 2010 for his services to the community.
"It's no exaggeration to say that the education I received at Macquarie University was brilliant; I really found myself there. It made me realise there were few limits to what I could achieve."
Do you have a story to share from your time at Macquarie?
Tell us your fondest memory of Macquarie days, let us know about the people, places and peculiarities of your Macquarie – the things that make it different. Secret spots, notable alumni 'before they were famous', personal triumphs and definitive moments that have become part of the University's fabric of service and engagement.
We would also love to hear what you have been doing since you have left Macquarie – whether you've landed an exciting opportunity, stepped into your dream job, support the community or travelled the globe, your life after Macquarie has been filled with interesting and unique experiences.