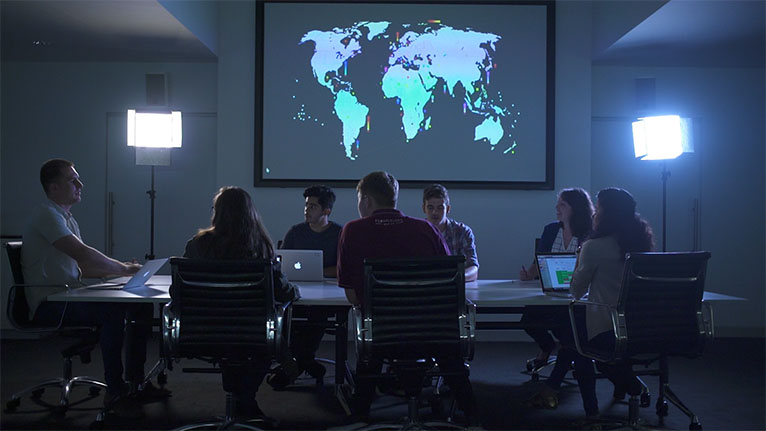 UNIVERSITY NEWS
At no other point in history has our world experienced a set of security challenges to the extent it does today. Challenges such as international terrorism and cybercrime rank among the most pressing issues of our time and have a major impact on the lives of millions of people throughout the world. For example, 90% of Australian organisations faced some form of attempted or successful cyber security compromise during the last two years.
Macquarie's new suite of postgraduate programs in security, intelligence and criminology meet the growing need for professionals with deep understanding and practical experience in this rapidly changing sector. We are one of Australia's leading centres of teaching and research in security studies, including internationally recognised programs in international security, cyber security, criminology, intelligence studies and counter terrorism.
Our staff are recognised as among the foremost thinkers in their fields and have substantial industry expertise, including decades of experience in areas such as military intelligence, policing, business analysis, working in and consulting to Government.
The structure of our uniquely practical programs allows students to develop deep insight in a specific area, such as cyber security, while also taking electives focusing on other aspects of security, such as counter terrorism, intelligence or criminology.
Henry Ward is a recent graduate from one of our postgraduate programs, and is now working in cyber security:
"As a mature student having worked for over 30 years in intelligence and counter terrorism, I chose Macquarie because the qualification is widely recognised and the quality and breadth of the staff experience is world-class.
My studies delivered answers where none had previously been forthcoming – answers that not only allowed me to evaluate industry practice but also broaden my view of potential field-related developments into the future.
I have secured a position as a senior adviser in one of Australia's fastest growing cyber security consultancies as a direct result of my Master's degree."
Many of our alumni maintain an enduring relationship with security studies at Macquarie and assist our students with mentoring and networking opportunities. Henry continues to assist students with simulations, which reproduce the multidisciplinary expert panels that are employed by government and industry in response to intelligence and security issues.
"The benefits of taking part in scenario based simulations is that they focus all the classroom learning into a practical exercise in incident response. It's a fun way to digest and retain important core skills that set students up for the realities of a security related profession," Henry said.
Macquarie offers seven postgraduate programs in security and criminology on-campus or online, starting in July or February. They are available for both existing professionals and those seeking to enter the sector.