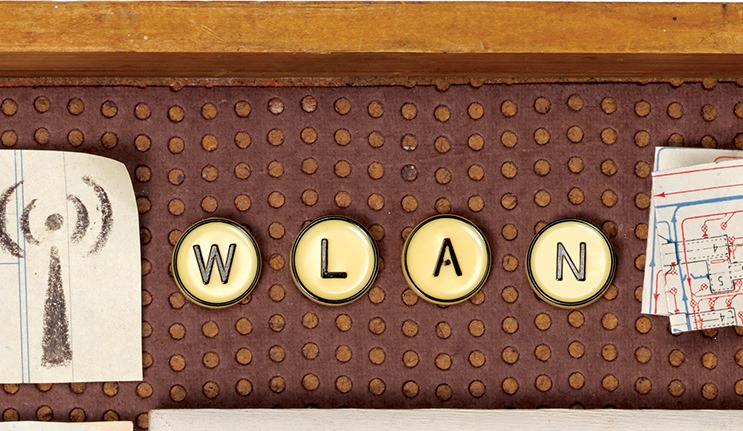 Pioneers of the wired world
RESEARCH NEWS
These days we take Wi-Fi for granted, but 20 years ago any thoughts of linking computers wirelessly were largely theoretical. A determined and hardworking team of researchers at Macquarie University and CSIRO helped turned Wi-Fi into a reality.
In the early 1990s, Dr David Skellern, then head of Macquarie's Department of Electronics, joined forces with CSIRO and Dr Neil Weste, a professor of microelectronics at Macquarie to create wireless local area network (WLAN) technology based on radio-transmitting microchips.
"[We showed] that it really was viable to make systems using that signalling format that could be small and economic, and would be commercially viable," Skellern says. "We showed how to make that system practical, how to make it low-cost." In 1997 they founded Radiata Communications to commercialise the technology.
With financial backing from Cisco and Broadcom, Radiata unveiled the world's first chip-set using the internationally accepted IEEE 802.11a high-speed WLAN standard. Cisco bought Radiata outright in 2000, and both Skellern and Weste went to work for the company in the United States. The first products based on their work were launched commercially in early 2002.
Skellern says the University's willingness to collaborate with CSIRO and encourage a multidisciplinary approach to research was essential to the development of Wi-Fi. "The multidisciplinary nature of Macquarie, the willingness to allow the flexibility for the sorts of collaborations we had … were just outstanding."
Looking back, he has no doubt about the impact of the work he and Weste did with their teams at Macquarie, CSIRO, Radiata and Cisco.
"The long-term legacy is pretty clear in the fact that there are over five billion devices in the world with Wi-Fi. I'm not saying they wouldn't have it without us, but we got there first. We pioneered the way for how to make that technology viable."