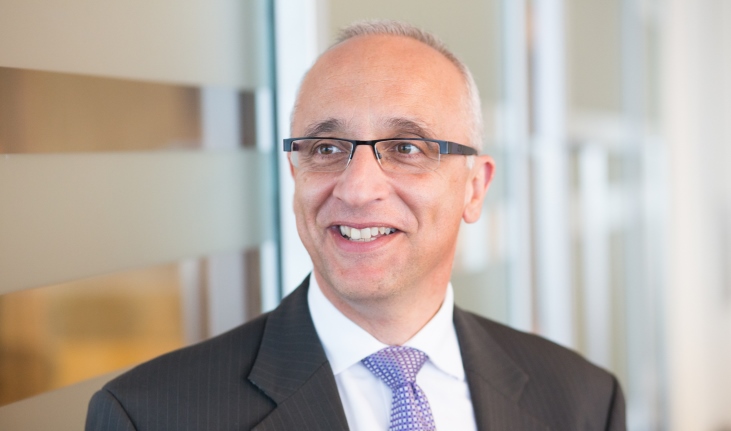 Phillip Salem: Social justice advocate and inspirational leader
ALUMNI FOCUS
For National Managing Partner of Sparke Helmore Phillip Salem (BEcon/LLB '83), it was Macquarie that chose him, rather than the other way around.
"I was determined to study law anywhere that would take me," he says.
"I had come from a migrant background and an under-resourced school and feel particularly indebted to Macquarie for giving me that opportunity."
Fearless challenger
He explains that the teaching style and ethos of Macquarie Law School, with its focus on teaching law in context, was a ground-breaking approach and remains incredibly valuable to everyone who has studied there.
Learning to fearlessly challenge both lecturers and classmates – and be challenged in return – was one of the most valuable things he gained.
"My Macquarie Law School experience increased my confidence and ability to speak out and hold my ground, while making me more inquisitive, rigorous and analytical – both professionally and more broadly in my everyday life," he says.
Fork in the road
Despite the demands of full-time study, he held down several part-time jobs and played a number of sports on campus including volleyball – with the Macquarie team having a brief purple patch against the West Australian state team. He also became involved with the Macquarie Legal Centre, where he began as a student volunteer and later became a member of the management committee.
Phillip says he enjoyed the experience so much that after graduation he believed that he would be a legal aid lawyer for the rest of his career.
"This experience, and my passion for public interest advocacy, which I discovered during my time at Macquarie Law School, gave me a start in government where I worked for the next 13 years."
"I came to Sparke Helmore because of this government experience and most of my work since has and continues to be with government clients. Macquarie's commitment to social justice, concretely expressed through the Macquarie Legal Centre, helped me get where I am today," he says.
The wisdom of experience
For people starting out in the field, Phillip says experience counts. "Legal experience is critical. Whether you volunteer, work as a paralegal or get any sort of experience in legal firms and organisations, this will put you ahead of the pack."
The other thing is balance, he adds. "Working hard on your studies is important, but you need to be much more than your academic transcript. Have a life, pursue outside interests and work out a way to balance this against your studies (and later your work).
"This will make you a better and more successful lawyer as you will be more interesting and relatable to colleagues and clients alike."
For Phillip, his Macquarie Law School education has had an impact that is broader than his career path. "I am sure that my experiences in Lebanon in my formative years, and the challenges of adapting to a new country, meant that I had some level of understanding and empathy already, but it was my time at Macquarie Law School that really brought my passion for social justice to the fore.
"It also gave me the language, tools, connections and experience to actually do something about it, and to work out ways to make a difference and bring about change."