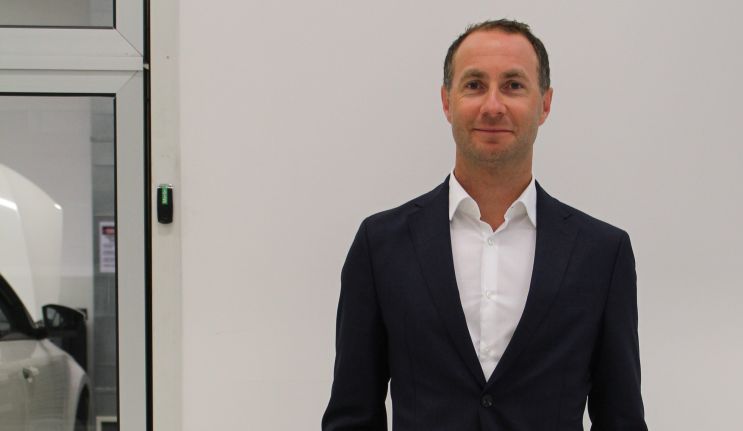 Paul Peters
ALUMNI FOCUS
October 14, 2020
Insights gained from collaborating with students from all over the world gave alumnus Paul Peters (MComm 2009) a unique perspective that he has translated into a global career.
Paul Peters, Director Group Aftersales for Volkswagen Group Australia, has always had a clear vision of the career path he hoped to follow and took a strategic approach to achieving his goals.
I'm originally from Germany and knew I wanted an international career," he explains. "I wanted to undertake postgraduate study at a university with a global reputation, in an English-speaking country.
He says he had been to Sydney before and loved it and knew about Macquarie University's great reputation.
"When other Macquarie graduates told about the great experience they had while studying, it made the decision to study for a Master of Commerce (Marketing) at Macquarie Business School (MQBS) a no brainer."
Where theory and practice meet
Paul says that MQBS combination of theory with practical insights from business experts was really valuable, because students learned how things should be – and how they really are.
"The friendships and networks I made stood out from what was a great experience all round," he adds, saying that he learned a lot from other students as well.
"International degrees build careers by helping you to understand different cultures and experience different nationalities," Paul says, explaining that he studied with an international cohort and worked in diverse groups on everything from essays to project groups.
"This was a new experience for me and meant I had to understand cultural differences and appreciate other approaches and still get the work done." He continues to draw on this experience in his work, from how to approach new topics and developing ideas from scratch, to bringing new groups of people together, and ensuring the team members move in the same direction to achieve their goals.
"Volkswagen is a global company and collaborating with students from all over the world also gave me valuable insights into the different approaches and needs of people from the different markets we serve."
The road less travelled
Today Paul lives and works in Sydney, with responsibilities including logistics, warranty, tech team support for dealers, end customer loyalty programs, the oil and tyre businesses and other B2B engagement.
But before coming to Australia, Paul worked for more than three years in the Russia market, and spent almost five years in the Middle East.
As Market Manager Russia between 2009 and 2012, he was responsible for improving the quality of the dealer network and increasing service market exploitation in the period of rapid economic growth that followed the Global Financial Crisis.
"With expansion from west to far east Russia I was able to experience the wide diversity that this huge and impressive country as well as its people have to offer – it was unbelievable!"
This was followed by a stint as Volkswagen After Sales Director in the Middle East, where he led the regional after sales team responsible for more than 10 countries including Saudi Arabia, Jordan and the UAE.
"The Middle East was an unknown region for me – geographically and culturally," he explains. "I had to deal with people from a huge variety of backgrounds, including locals from different countries as well as expatriates living and working in Middle East.
"On top of that, it was challenging to develop and implement concepts and programs that could be customised for different countries, cultures and customer target groups."
While there was no one-size-fits-all solution, Paul says his Macquarie experience helped him to understand diverse audiences.
Working in these less mainstream locations involved taking a chance on the unknown, but also helped him achieve his goal of combining his career with getting to know the world and discovering different cultures.
"The international experience I gained at Macquarie really helped – I'm not sure I would have done it otherwise," Paul says.
Staying on track
Paul says that while he took a less obvious path, "I always had a career goal and identified steps that would lead me to achieving it, as well as the ways each role would help me step into the next one."
Despite that he advises others to not only focus on the perfect next job, but also on the perfect next manager.
"A manager who is also a mentor, and believes in you is just as important," he says, adding that Volkswagen Group Australia Managing Director Michael Bartsch is a Macquarie graduate as well.
"You have to take the right step with the right boss. Otherwise you may have what seems like an amazing job but still be unhappy."