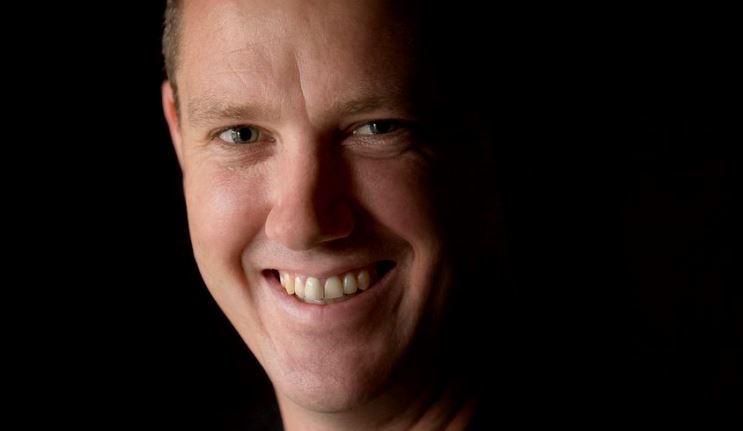 Organisational psychology makes life a breeze for Macquarie graduate
ALUMNI FOCUS
When James Breeze completed a Master of Organisational Psychology at Macquarie in 2000, he never imagined it would give him the freedom to live in Bali, dividing his time between business, family and surfing.
Today Breeze runs three companies from Bali, two based in Singapore and one in Sydney. His business, Objective Experience, creates business insights using eye tracking technology for market research, retail shopping research and user testing.
He is also a member of the influential Entrepreneurs Organisation (EO), an adjunct lecturer at MQ, UNSW and the National University of Singapore and professional speaker who helps people create value by maintaining high design standards through user interface on websites, mobile apps, business applications.
"Doing a MOrgPsy has been critical to my field of work, particularly user experience. In our industry we must understand people, how they think and use things and the make defensible recommendations about what to do to improve things," he explains.
"Macquarie and the Org Psych course gave me an exposure to many more businesses, industries and job roles, where I either did work experience or had lectures from experts, than I could have myself. These experts were part of the curriculum and I learnt a lot," he says.
Clearer vision
He says that as his career has progressed his vision has changed.
"During my degree I was working for Westpac and then Accenture and after, from 2000, a couple of small research consultancies," he says. "These consultancies all worked with large enterprise clients and I enjoyed adding value to their bottom line but realised I preferred to work for myself.
With the support of his wife, Breeze set up his first company in Sydney in 2007, before moving Singapore in 2013 to 'see what it was like'.
"We were ahead of the curve in our industry and realised that we could actually grow a really successful business in Asia. We have done this and continue to manage projects in Singapore, India, Hong Kong, Philippines, Indonesia and China from our new head office in Bali."
Fourteen years after completing his degree he says he has come to places that he would have never dreamed.
"When I was a student I thought that getting a job for someone else and working hard was where I was headed. I have realised now that there are risks involved with working for myself, however, I have more freedom than you could imagine."
He advises students and graduates to get as much work experience as you possibly can. "Then work out what you like and do more of that. Work out what you don't like or aren't good at and find a way not to do it."