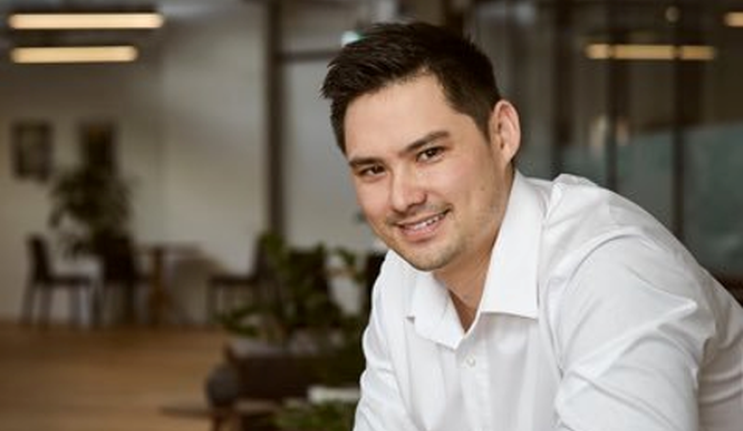 Jon Tse
ALUMNI FOCUS
February 10, 2020
From a young age, alumnus Jon Tse (BComm/LLB 2011) always had an interest in business.
"Even as a kid I would imagine myself wearing a suit, walking around the city with a coffee and carrying a briefcase," says Jon.
Studying hard in high school paid off, with Jon receiving high enough marks to enrol in a double degree of Business and Law at Macquarie University. When we catch up with Jon to find out about his latest adventure, there's no suit or briefcase to be seen … instead he's in smart casual and holding a very stylish looking notepad (more about that later!).
Chatting over a coffee about his time at Macquarie, Jon recalls some of his experiences as a student that had a huge impact. In his first year he attended a workshop about stress and anxiety with Ian Thorpe and Dr Julie Sposari from the Department of Psychology. "It was a real eye-opener for me and where I started to read self-development books and put myself out there, take more risks, go for more opportunities".
This encouraged Jon to broaden his horizons, and in 2008 after he joined the Macquarie University chapter of the Asia-Pacific Student Entrepreneurship Society. Jon says he didn't have a natural interest in entrepreneurship or tech, rather it was just by chance he came across the society's flyer on campus looking for student volunteers; so he signed-up. Fast forward one year, he had the opportunity to become the President, and attended two summits in the US and China – visiting the Facebook office in Palo Alto in 2009 when they only had about 30 staff. "I should have tried to buy shares then," Jon says jokingly.
Another pivotal experience was receiving the Mitsui Education Foundation scholarship in 2009. "I remember getting an email one day about winning a free trip to Japan, and normally I would think 'oh, there's no point in me applying I will never win'. Instead, for some reason, I thought to just apply and see how I go."
Jon was one of eight students across Australia to be awarded an all-expenses two-week trip to Japan for a structured cultural engagement program, which he describes as life-changing. "I still look back and think what an unbelievable experience – thank you Macquarie University and Mitsui".
After graduating from Macquarie, Jon joined one of the big four, however after a while he new knew the role wasn't for him. He decided he wanted to branch out and use his entrepenaruial skills and really put his business and law degree to use. Having personally experienced the financial burden of expensive textbooks, he decided to create a better option for students. In 2011 Jon co-founded Zookal, an app for textbook rental, allowing students to save up to 70 per cent on course materials.
After five or so years developing Zookal, which is still going from strength-to-strength, Jon was looking for his next big venture. This is where the stylish notebook comes in. Jon explains that it's one of a range of sustainable and environmentally friendly products from his new venture, Karst Stone Paper, which he co-founded in 2017.
Jon's close friend and co-founder, Kevin Garcia, was in Taiwan for work in 2017 and came across the paper product. After speaking on the phone and sending through some pictures, it didn't take much convincing for Jon to join Kevin in Taiwan and to check out this stone paper product for himself. He knew they were on to something special and over the next few months they worked around the clock and launched Karst, using $30,000 of their own capital to fund the Sydney-based start-up.
The paper is made from one of the most abundant substances on earth – calcium carbonate. Waste stone produced by the mining and construction industry is repurposed by crushing it into a powder, and then combining it with a non-toxic, recyclable binding agent. The process uses no trees, water, wastes, acids or bleaches to produce, with the manufacturing process powered in part by solar energy and leaves a 60 per cent smaller carbon footprint than traditional paper.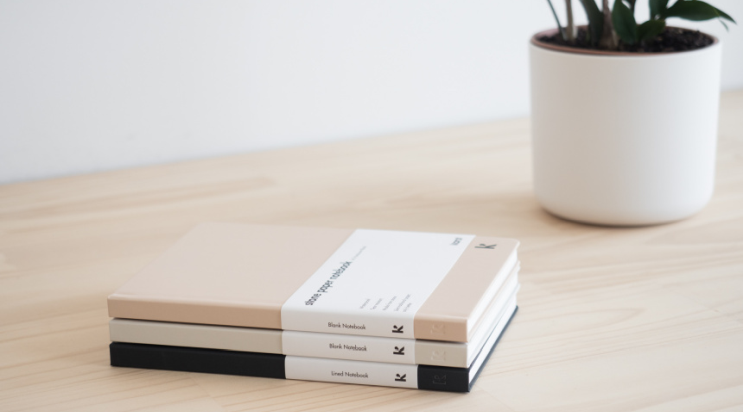 Karst is a 'Certified B Corporation', meeting the highest standards of verified social and environmental performance, public transparency, and legal accountability to balance profit and purpose. With every ton of stone paper made,18 timber trees are saved. The company has partnered with the One Tree Planted Foundation, with a portion of all sales donated to help plant trees in North America, South America, Asia and Africa. In 2018 alone, the Foundation planted 1.3 million trees. In January 2020 Karst also donated their entire profits for the day to support the bushfire recovery efforts currently underway in Australia.
Whilst Jon says that he wasn't always an 'eco-warrior', over the years he's realised the importance of looking after the environment and that everyone can make a difference. It's something that is now very close to his heart.
"Our ambition is to see Karst Stone Paper in every office and every home. We want to scale up the positive impact as much as we can."
Now in their third year, they have attracted more than 70,000 customers in 84 countries and employ 20 people. View the range of products and find out more about Karst Stone Paper.
In addition to catching up with what Jon's doing now, we asked Jon to share some tips for current students and recent graduates starting out in the workplace:
What advice would you give to students in their first year?
I would say that grades are important, but it's not like the HSC anymore. A lot of people go to university to get jobs, but if you just have a degree it's harder to stand out amongst your cohort. You want to end up being more well-rounded, so this typically means having some work experience (I did a lot of volunteer/unpaid work experience) and having some leadership experience with a student association. I actually did none of these things until my third year, so I had a lot of catching up to do. I would also recommend you do overseas travel, attend university social events and do all the other weird and wonderful things as a first year!
Like with life, no one will give you anything – you need to go out and get it for yourself. Every Macquarie University student has a different journey and ultimately different path in life. Everything is there for you at Macquarie, but it is down to you to go and get it. You will probably get a lot of knockbacks and rejections (everyone does!) but you need to take it on the chin and keep moving forward and keep improving.
What advice do you have for new graduates starting out on their career journey?
I remember hearing this advice from a family friend who told me that 'no matter what your first job is, it is probably the wrong job'. This is absolutely true, so don't worry about where you start as much as what you do with the start you get. It's been eight years or so since I graduated and I can say from looking at all my friends that the hard-working, determined people end up more successful than the ones who didn't work as hard but got a great start at a top firm. Do your best to get the best jobs, but don't worry so much if you don't get them; just focus on what you can do. The worst thing about today's society is always comparing yourself to others.
Words: Josh Fry