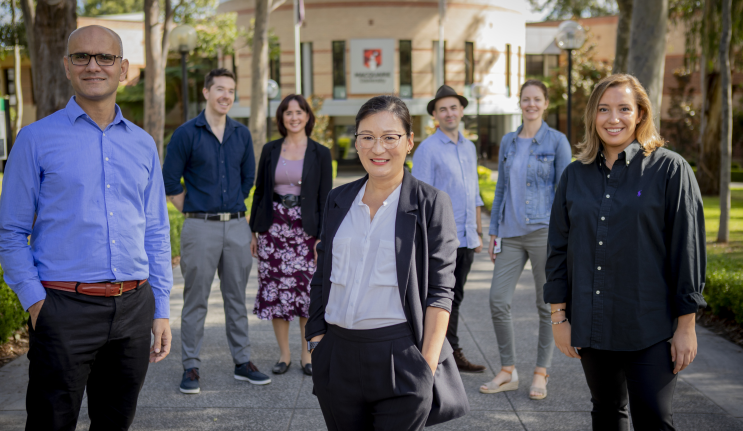 Global MBA
UNIVERSITY NEWS
The Macquarie Business school welcomes a new addition to the MGSM portfolio. A reimagined, fully online MBA that focuses on transferable "soft skills" – such as emotional intelligence, critical thinking and cultural competence – that have been identified by the World Economic Forum as key to the future of work in a global economy.
The Global MBA has been designed to prepare professionals for the workplace of the future. Targeting the development of 6 key capabilities – Leading, Strategising, Analysing, Influencing, Adapting and Problem Solving, it will equip you with the advanced critical thinking and creative solution finding capacity you need to respond to real world challenges.
Using practical, project-based assessments, its stackable format gives you the flexibility to study at your own pace, from anywhere in the world. The immersive learning experience includes opportunities to collaborate and solve real problems with classmates from all over the world.
The recently launched Global MBA kicked off with its first cohort of on the 6th May. The 60+ Global MBA students represent a diverse range of ages, industry backgrounds and career experience who want to future-proof and accelerate their careers.
The innovative curriculum was co-created with an industry advisory board that represents diversity across age, experience, industries, expertise, and culture. The gender mix is close to 50-50; some members work represent global consulting firms, others are from start-ups, SME's, government, banking and finance, and not-for-profits.
Executive Chairman of the advisory board and founder of MedTech International, Warren Bingham, said, "What is important for us is to use this opportunity to ensure that what is being created is of value to the people who are looking to study the Global MBA; and that value translates into the employability and the skills and the collective education and life experience that we as businesses are looking for."
The Global MBA has a number of industry partners to ensure relevancy and currency. Partners include: Tata Consulting Services, Russell Reynolds, Cochlear, SAS, Mums & Co, and MedTech International. Collaboration with industry partners is demonstrated through a variety of practices including co-delivery of thought leadership, expert lectures, provision of live challenges for the capstone units, curated partner workforce benefits, and pathway options.
"The way business schools deliver education is fundamentally changing," said Dr Stephanie Fahey, Chief Executive Officer of Austrade, in her keynote address at the launch of the Global MBA. "Rapid technological development is reshaping the way we live and work. The way we learn must also change – both reskilling to change jobs and upskilling to master new tasks as our jobs change."
"By co-creating and co-delivering with industry partners, in the way your Global MBA program does, universities can look for synergy in potential educational ecosystems, as well as sharpen their contribution to research and development."
"When you ask students why they study MBAs, apart from learning, the main reason we hear is networks, networks, networks," said Dr Fahey. "Studying a global MBA will connect you with a network of future international leaders."    Read Dr Fahey's full address.
Student profile:  Gary-John Pon, Associate Director (Technology) PwC South Africa
Gary oversees the digital transformation of PwC's People & Organisation (P&O) practice in South Africa. He has managed the technology and development of 3 online products. His 14+ years of management experience has seen him lead teams, manage products and implement agile frameworks in the company.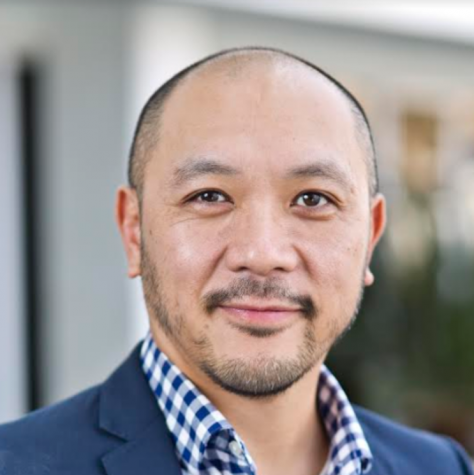 Why did you sign up for the Global MBA?
Coming from a technology background, I'm well aware of how it is changing the future global business landscape.  I wanted an MBA program that was forward looking to help equip and challenge my thinking in management.  The fact that the Global MBA is delivered on the Coursera was a huge plus as I enjoyed using its familiar platform.
How are you managing study with a demanding job (and other life commitments)?
I have structured time after hours which I dedicate to my studies, which does require quite a bit of discipline. Also, the offline availability of the material helps me use some of my unstructured time wisely such as when commuting by plane.
What advice would you give someone considering doing an online MBA?
Familiarise yourself with the platform, try and do an open course offered by the institution first.  This will help you compare the quality of the other providers out there and give you some insight into the materials covered.
Student profile: Thi Huynh Hoa (Hana) Vo, Manager (Strategy and organisational development) Ho Chi Minh Securities Corporation.
Over the years, Hana has worked in talent management, organisational development, and learning and development. Working in the travel business she had the opportunity to take on assignments in building service culture, customer experience, operational excellence, as well as implementing projects diversity and inclusion.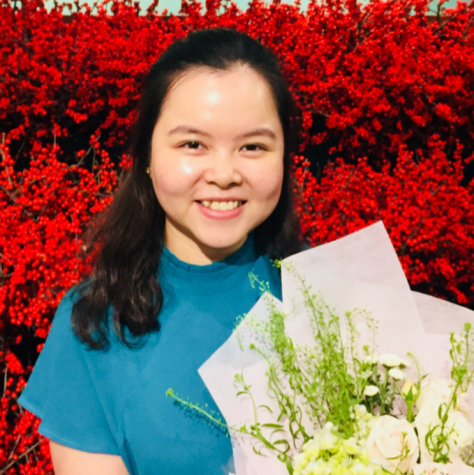 Why did you sign up for the Global MBA?
I met Lan, the Academic Program Director, at an event about Future of Work and Learning. Before that, I had reservations about how engaging and practical an online learning experience could be. But Lan won me over with her explanation how the GMBA program would work.
Among other MBA programs , MGSM's Global MBA stood out for its future-focused content and delivery. Think about courses like "Become meaning maker", "Engage the board". How many universities out there actually offer such practical modules?
How are you managing study with a demanding job (and other life commitments)?
Before coming to know about this program, I had decided to take 1-2 sabbatical years from work to pursue an MBA. Therefore, right now I am dedicating full time in learning, taking 4 units – which take up about 60 hours a week. It's slightly heavier than a full-time job, but the learning experience have been rewarding so far.
The stackability and flexibility of the program, should I want to go back to the workforce, or invest more time on other personal projects, allows me to adjust my study load accordingly.
What advice would you give someone considering doing an online MBA?
For someone considering doing an online MBA, I would suggest evaluating your current level of commitment and self-discipline, and work around that.  If you can prioritise your learning and spend regular hours on the learning content, great for you. If not, you may need to establish a support system; let your supervisor know about your study load, or ask your spouse to lend a helping hand with family matters, etc.
Student Profile: Christie Loustau – Executive Director, Regional Underwriting Quality & Risk Management (Asia) at Reinsurance Group of America, Incorporated
Why did you sign up for the Global MBA? Why did you choose MGSM online MBA in particular?
I signed up to the Global MBA because I wanted the opportunity to challenge myself and to develop my strategic thinking and business leadership skills, and also to build the confidence to step up to the table knowing that I have a solid understanding of the big picture in the business environment.
I chose MGSM primarily because of the reputation it has for delivering uncompromising, high quality education. As I am based in Singapore and travel around Asia extensively for work and the new, the online MBA program allows me the flexibility to take my study with me on the go, and delivers learning in an environment that more closely resembles the modern workplace. It also allows me the opportunity to interact with other students from diverse backgrounds, located in all corners of the world, who bring a wide range of experiences to share.
How are you managing study with a demanding job (and other life commitments)?
Managing study with a demanding job is always going to be a tricky balance, but so far I've found it has made me more organised. My weekly planner is my best friend and I ensure I've planned my study time in advance, allowing for the travel and all-hours meetings that form part of my normal working week. The online content delivery means I can fit study in at the times that best suit me, and can still find some time for exercise and a social life. It's a busy schedule, but it works!
What advice would you give someone considering doing an online MBA?
*My advice for anyone considering the online MBA is to be prepared to be self-motivated, to get organised early, and to know that there are resources available to you to help you along the journey.
Applications are now open for our September intake.  Apply now.
Questions? E globalmba@mq.edu.au T +61 2 9850 4622