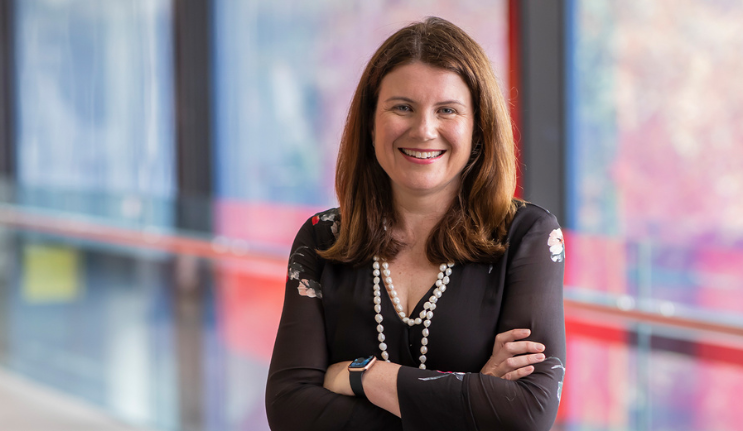 New Executive Dean appointed for the Faculty of Science and Engineering
VC'S DESK
August 2, 2022
Vice-Chancellor Professor S Bruce Dowton announced last week the appointment of Professor Lucy Marshall as Executive Dean of the Faculty of Science and Engineering, commencing 10 November 2022.
Professor Marshall joins Macquarie from the University of New South Wales, where she is Associate Dean (Research) in the Faculty of Engineering, and Director of the Water Research Centre in the School of Civil and Environmental Engineering.
Professor Marshall's research expertise is in hydrology and water resources, environmental model optimisation and quantification of uncertainty in water resources analysis. She is a leading Australian expert on the assessment of uncertainty in water resources engineering, and more specifically in the application of Bayesian methods for model inference and calibration.
"We look forward to welcoming Professor Marshall to the Macquarie community. Her appointment brings a strong vision for continued success and innovation within the Faculty of Science and Engineering," said Professor Dowton.
Professor Marshall completed her undergraduate, Masters and PhD degrees at UNSW before moving to Montana State University in 2006 as an Assistant Professor of Watershed Analysis, where she worked at the interface of engineering and environmental science in quantifying uncertainty in hydrologic and environmental systems.
She returned to UNSW as an Australian Research Council (ARC) Future Fellow in 2013. In 2018, she was appointed as the first Associate Dean (Equity and Diversity) at UNSW where she pursued a broad portfolio aimed at student and staff equity, diversity and inclusion.
Professor Dowton commended Distinguished Professor Lesley Hughes, who has been acting in the role as Interim Executive Dean since April 2022.
"I take this opportunity also to thank Distinguished Professor Lesley Hughes for her contribution as interim Executive Dean of the Faculty of Science and Engineering in recent months. It has been a pleasure to have Distinguished Professor Hughes as part of the Executive Group for this time and we wish her well in her retirement."
Following Distinguished Professor Hughes' retirement later this month, Professor David Coutts, the current Deputy Dean of Research and Innovation in the Faculty of Science and Engineering, has kindly agreed to serve in the role of interim Executive Dean until Professor Marshall joins the University in November.