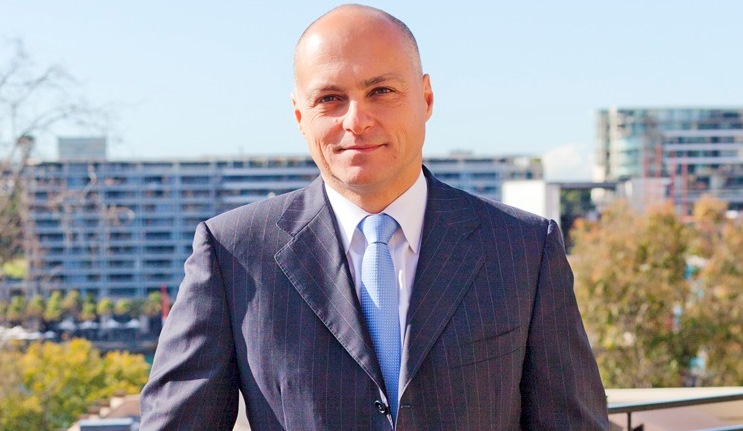 Narcissist CEOs not necessarily good for business
RESEARCH NEWS
February 21, 2014
Cutting-edge research led by Macquarie Graduate School of Management Dean Alex Frino and colleagues about the impact of narcissistic leadership traits on corporate performance is continuing to attract media attention both in Australia and around the world.
Their research, which uses natural language technology to identify narcissism, as well as other personality traits, by analysing CEO's verbal communications, ultimately aims to quantify leadership qualities as predictors of company performance in the market, as well as informing strategies to better educate company leaders of tomorrow.
The more often the CEO uses the first person pronouns (I, me, my, mine, myself) in their answers to analyst questions, the more they are considered to be narcissistic.
"We developed a method of assessing narcissistic personality traits in the CEOs of the country's top 100 companies, and what impact this trait has on leadership style," Frino explains, adding that the research showed that while a bit of narcissism is fine when the economy is booming, when times are tight it's not so good.
The power of modesty
Frino's research showed that the 10 least narcissistic CEOs in the ASX's top 100 companies, which includes Amcor's Ken Mackenzie and Fortescue's Nev Power, more than doubled the performance of the most narcissistic CEOs.
The group of firms in the portfolio with the least narcissistic CEOs also outperformed the market over the same period.
"While people have had lots of fun speculating about who is Australia's most narcissistic business leader, the research has a serious side as well," Frino explains.
"By identifying the traits of leaders and how these help them perform in different business conditions, we will also be able to help MBA students understand their own personality types, as well as how they can manage relationships with peers and subordinates who may or may not exhibit these traits.
"Together this understanding will help them run better organisations," he says.
"By understanding their personality and how to deal with it, they will also be better able to recognise when the time is right to let their personality come out, and when is the time to be more conservative."
Have you worked with a narcissistic manager? Did their traits work for them or against them?