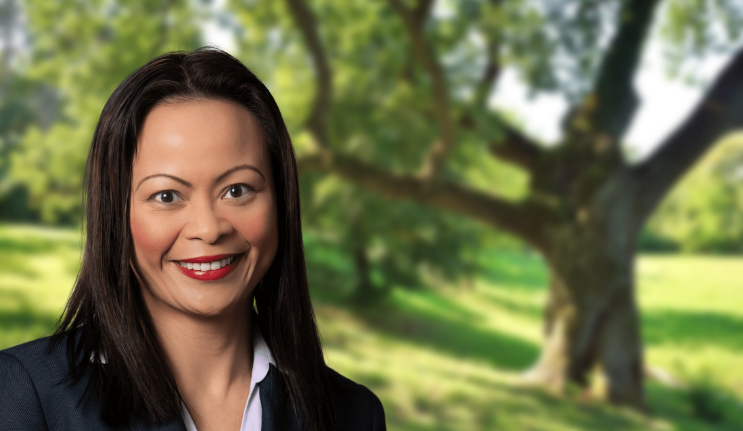 Melinda Stevenson – a mission to keep paying it forward
ALUMNI FOCUS
October 27, 2021
Ever since Melinda and her family were able to travel from their home country, the Philippines, to live and work in Australia – made possible thanks to a sponsorship from her uncle and aunty – she has made it her mission to keep paying it forward.
This experience greatly influenced Melinda's direction in life, particularly the words of wisdom shared by her uncle.
"One time, my uncle and I were having a heart-to-heart talk. He said, 'Look, we brought you here, but it's up to you to do what you want to do with your life. If you can pay it forward, then it's up to you to pay it forward.'"
And paying it forward she certainly has.
In 2013, Melinda graduated from Macquarie University with an MBA (Master of Business Administration). During this time, she acquired the necessary skills, knowledge, and experience required to pursue her entrepreneurial goals.
By trade, Melinda is a senior accounting professional with over 25 years of accounting, process, and system improvement expertise for ASX Top 50 and NYSE listed entities.
Melinda is also the founder and CEO of her own business, Dynamic Zenergy, a consulting agency that helps business owners in small-to-medium sized entities (SMEs) become more efficient. How? By implementing systems and processes that save them time and money. As a certified business advisor and MAUS accredited partner, she helps businesses automate and streamline various aspects of their business – from cash flow management and budgeting, to business planning and exit planning – through virtual assistant outsourcing and the use of powerful business management tools, so that she can help businesses fast-track their growth.
Melinda is also a senior consultant at Leverage Technologies, an Australian-based company that helps customers achieve digital transformation and business benefits by providing ERP (Enterprise Resource Planning) software-related advice, implementation, and support.
Outside of her tremendous academic and professional success, Melinda has never lost sight of her mission: paying it forward.
That's why, since 2008, Melinda has been a volunteer treasurer and board member for Plumtree, a not-for-profit organisation that provides support for young children aged birth to 8 years old with a developmental delay or disability and their families.
Using her business and accounting knowledge, Melinda helped the organisation diversify their income sources to minimise potential cash flow loss in the event of reduced government funding and support. She was heavily involved in implementing a number of budgeting and forecasting processes, such as monthly financial reporting with operational oversights for the board.
Furthermore, her foresight has helped the organisation diversify their funds and maintain robust cash flow management practices. This has been particularly crucial in recent times, such as making the transition to a new operating model due to changes brought on by the NDIS (National Disability Insurance Scheme) and the Covid-19 pandemic.
In fact, so instrumental has Melinda been to the success of Plumtree, the organisation's CEO, Sylvana Mahmic, nominated Melinda for this year's Macquarie University Alumni Award in the 'Social Impact and Service' category.
Her hard work and dedication has been recognised elsewhere, too. In 2020 and 2021 she was a finalist in other renowned award programs within the 'Service to the Community' category. Awards that recognised those who work exclusively in their community and provide outstanding service to others.
"I felt so honoured to be nominated. I have always found the role as treasurer personally rewarding and am grateful for the opportunity to give back."
Reflecting on the value of volunteering, as a means to improve not just one's own employment prospects, but also their own mental wellbeing and ability to experience everything the world has to offer, Melinda is passionate about what she does.
"I'm on a mission to keep paying it forward. I'm fortunate to be doing something I love and think it's only fitting to give back to the community by supporting good causes, great people and inspiring ideas."
And this isn't just a matter of opinion, either. According to independent research from SEEK Volunteer, 95 percent of employers agree that volunteering can be a credible way of gaining real-work experience to add to your resume.
Furthermore, research from the National Youth Agency shows that volunteering offers numerous mental health benefits, including increased self-confidence, self-esteem and self-belief. The same study also concluded that this self-confidence boost is strongly linked to improved communication skills, especially among younger people who, at first, may initially be nervous about meeting new people.
For these reasons, it's worth it – for both students and alumni – to consider volunteering at some point in their lives.
Aside from helping you meet new people, improve your employment prospects, and polish up your communication skills. Overall volunteering can open you up to new and exciting experiences – the kind of experiences that you would otherwise miss out on in a purely educational or corporate setting.
Melinda's story is proof that volunteering can truly help you find your purpose through rewarding work.
If you too would like to reconnect with the University to explore how you can give back to the community, contact us today.