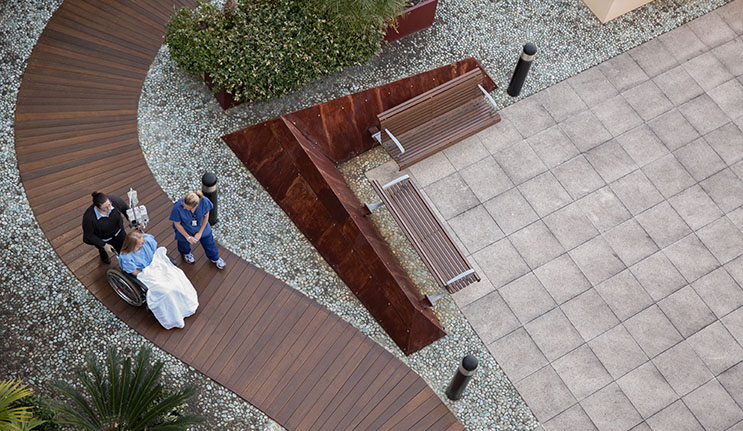 Master of Public Health
UNIVERSITY NEWS
As our population ages, one of the growing sectors for future employment is in healthcare. There is strong demand globally for public health professionals. Macquarie's Master of Public Health (MPH) was launched in 2017 with the goal of developing dynamic career focused professionals for leadership roles in a variety of sectors.
"I think one of the strengths of the course design is that we were able to start from the ground up," said Professor Janaki Amin, Head of the Department of Health Systems and Population and an internationally recognised expert in infectious disease epidemiology, clinical trials and biostatistics.
"This meant that we could take the best from a field that has a solid history in Australia, add the specific strengths that we have at Macquarie University and Hospital, and ensure that our students are ready to meet the needs of the modern public health workforce."
Besides tapping into campus-wide expertise in areas such as business leadership, law and ethics and environmental and social sciences, the course also sees professionals from NSW Health, North Sydney Local Health District and Medicines Sans Frontier teach in the program.
"Most of our MPH students will go onto to practice public health, so a focus on practice through the degree has been something we have built into the course," said Professor Amin.
One of the unique features of the course is its focus on health systems, arising from a partnership with the Australian Institute of Health Innovation (AIHI). AIHI relocated to Macquarie University Health Sciences Centre two years ago and is the nation's leading research consortium tackling the big issue of health care delivery within Australia's health care system.
"The MPH degree responds to what students want and, more importantly to what the profession and the workforce require in contemporary Australia," said Professor Amin.
Genevieve Langron is a current student in the program who is studying part-time while working as a physiotherapist. "I love that I can choose many health leadership units which will equip me to lead across different areas of health. I'm also loving the diversity of ideas and experiences brought by the variety of expert teachers, as well as students from so many different backgrounds. The Master of Public Health has a great mix of face-to-face teaching and online learning, which allows me to know my cohort while also easily fitting around full-time work," said Genevieve.
Fore more information on the Master of Public Health program.