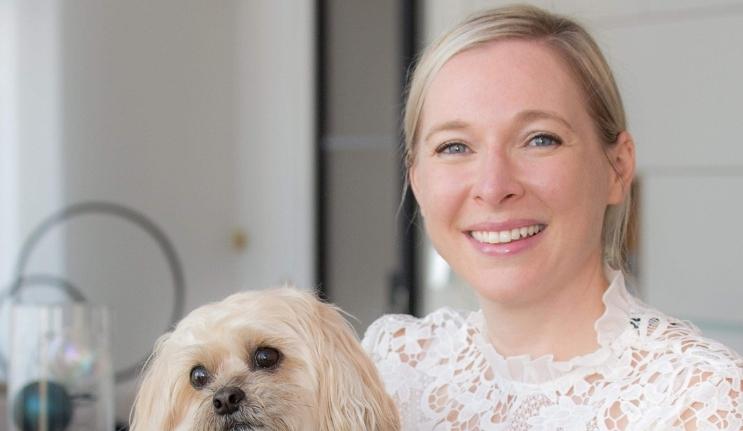 Making space for kindness
ALUMNI FOCUS
May 16, 2022
Cara Zelas says things have come full circle in her journey with Macquarie, and she's spot on. Having graduated from Macquarie University with a Bachelor of Media (2003) and a Bachelor of Education (Primary) (2009), Cara is an early childhood entrepreneur with her own heart-led property, the Big World of Little Dude. In 2020, the business was selected as a case study in a Department of Media, Communications, Creative Arts, Language and Literature unit – an experience she has relished as her business prepares to step into the big wide world of licensing.  
Making Space for Kindness
They say, in a world where you can be anything, be kind. And that's precisely what Cara Zelas is doing. In fact, she's going one step further – using her knowledge and experience in social and emotional learning to explicitly teach young children this fundamental yet often overlooked skill.
As Cara explains, 'Between zero to six years is the most crucial time in a child's life – they're learning about the world around them and absorbing everything. It's when children form the foundation for the rest of their life, so it's the best time to teach social and emotional skills.'
But as is so often the way in life, the idea for the Big World of Little Dude – a series of books supported by educational activities for parents, even toys – didn't just come out of nowhere. It started with a real puppy Cara and her husband adopted in New York, where Cara had moved after teaching in Sydney.
'It all began when we got a Shih Tzu-Poodle puppy called Little Dude,' she remembers warmly. 'He was just a beautiful little being – he brought us so much love, and I wanted to share that with others.'
Dovetailing with her desire to do some volunteer work in the Big Apple, Cara decided to train Little Dude as a therapy dog with the Good Dog Foundation. This New York-based non-profit uses animal-assisted intervention to help children and adults heal from the trauma of disease, disability and disaster.
After an intense, lengthy period of training that was highly specific to the setting entered, Cara says she started taking Little Dude to schools and hospitals, ICUs and aged-care facilities. 'It was very humbling,' she says.
'Being able to go to places you wouldn't otherwise be able to – like psychiatric wards for veterans or the foster care system – gave you a different perspective. There were so many beautiful children and people, and experiences, but it was challenging too,' she says softly, before circling back to Little Dude.
'Experiencing that exchange of kindness – the simplicity of being kind to others in the community and what that did for you and those you met – is what inspired me to pursue my ideas.'
Working in a Montessori school in New York, it wasn't long before Cara could begin to see what a profound impact sharing Little Dude's story in the classroom would have. 'So, I asked the head of the school if I could bring Little Dude in. I wanted to explain to the kids about what I did with the Good Dog Foundation, using the experience as a tool to teach about kindness and why be kind to each other.
'The kids were so engaged,' she says genuinely. 'I started to question why we weren't teaching kindness more in schools? We teach children letters, numbers, all these other things – why aren't we focusing on social and emotional skills?'
And it has just grown from there. After much research into social and emotional learning (SEL), Cara says it opened her eyes to the benefits of teaching these fundamental skills more explicitly. Naturally, she decided to write a book about it – until a well-meaning friend asked how she would make an impact with just one book.
'So, off I went and wrote a book series and a curriculum. I started teaching it in schools and did readings in the New York Public Library and bookstores for a few years. Then, when the pandemic hit, I was home with my daughter, who was four at the time.
'Many people were home-schooling and asked me what I was doing with her, so I developed a home-school curriculum and digital and physical materials called School in a Box. And that's when the Big World of Little Dude really began,' she says with a justifiable sense of pride.
Speaking from her new-found home in the Byron Hinterland, Cara quietly shares, 'I'd been living in New York for ten years – my husband is from there – but it was very intense during the height of the pandemic, so we decided to come back to Australia. We wanted a new adventure for our family.'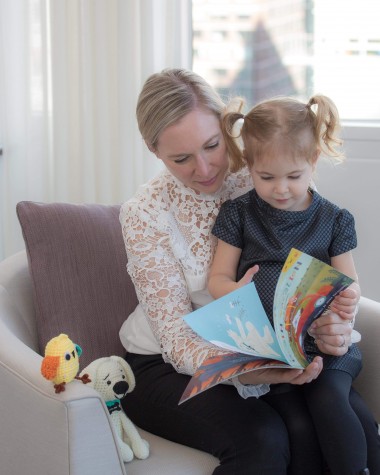 So, how did Macquarie University reappear in her life? Serendipitously, of course. 'I'd posted on LinkedIn about needing help with marketing for Little Dude, and Dr Lauren Gorfinkel from the Department of Media, Communications, Creative Arts, Language and Literature reached out.
'She was running a marketing program in the Public Relations and Social Media: Constructing Campaigns unit and was looking for small businesses to be involved. Last semester, I worked with five small groups of MQ students, and it was fantastic.
'They each took a different aspect of my business, such as social media, and created a plan around how to deliver results in the real world, pitching their ideas to me. Their strategies were really smart and thoughtful, and they were so professional. Everything they produced was really interesting.'
It went both ways, though, and Cara adds genuinely, 'It has been both humbling and inspiring for me, given this is full circle from when I was a student. I'm working with another group for the first semester of this year and, with their help, am looking forward to the next stage in the evolution of Little Dude.'
Ready to launch the project into the world on a larger scale, Cara is looking for licensing partners to reach an even broader audience. As she explains, 'It's so important we teach our kids how to be self-aware and socially aware humans, especially now there's so much digital technology.
'We need to teach our kids how to socialise, how to give back and how to be around others – they need to know how to communicate, how to be kind and empathetic. It's ever more important now.'
No doubt. And in a world that is in even greater need of the simplicity of kindness, we've got a hunch there are big things ahead for Little Dude and Cara Zelas.
…
Cara Zelas is an author, teacher and social and emotional learning advocate. Inspired by her work delivering kindness and support to those in need with her dog Little Dude in New York as part of the Good Dog Foundation, Cara created the Big World of Little Dude. With a Bachelor of Media (2003) and Bachelor of Education (2009) from Macquarie University, she is currently studying for a Master of Education (Early Childhood Leadership). Based on the Byron hinterland, she is now establishing the Garden Schoolhouse, a space for parents and children to learn and connect. She's also getting ready to license the Big World of Little Dude, spreading her special brand of kindness even further in the world.