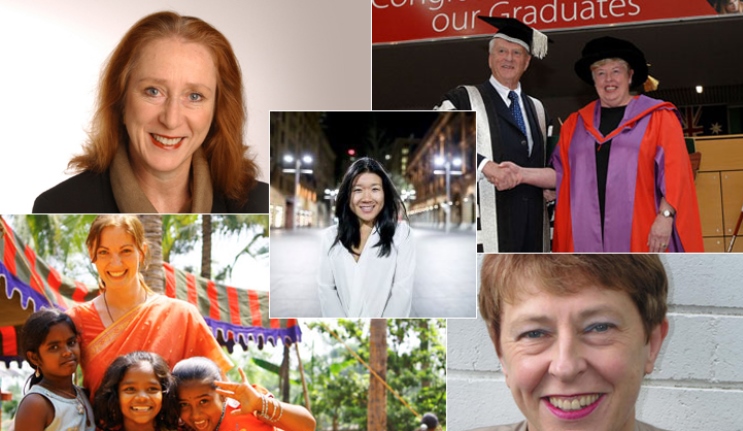 Macquarie's women of influence
FEATURES
Five Macquarie University alumni and staff members were recognised in The Australian Financial Review and Westpac 100 Women of Influence Awards for 2014.
Alumna Stephanie Lorenzo, CEO of Project Futures, which is committed to anti-human trafficking and youth activism, and Jennifer Star, CEO of Tara.Ed, which is changing lives by improving the quality of education in rural India, were recognised in the 'Young Leader' category. Alumna Christine Nixon was recognised in the 'Public Policy' category, for her role as Chair of Monash College and Good Shepherd Microfinance, which provides low interest loans and other financial programs to Australians in need.
Professor Emerita Ann Henderson-Sellers from the Department of Environment and Geography was recognised in the 'Global' category for her contribution to climate change research, while Professor Rosalind Croucher from Macquarie Law School was recognised in the 'Public Policy' category.
'To be selected as one of 100 Women of Influence for 2014 is a fantastic honour which I feel recognises not only my contribution but also that of all women in science, engineering and technology," says Professor Henderson-Sellers. "Women can and do influence society every day – we need to applaud their, our, input and help girls and younger women succeed in non-traditional areas and roles.'
Now in its third year, the 100 Women of Influence Awards celebrate outstanding women from a wide variety of sectors across Australia. Entrants into the awards were assessed by a panel of esteemed judges and have been recognised based on their outstanding ability to demonstrate vision, leadership, innovation and action in and beyond their fields.