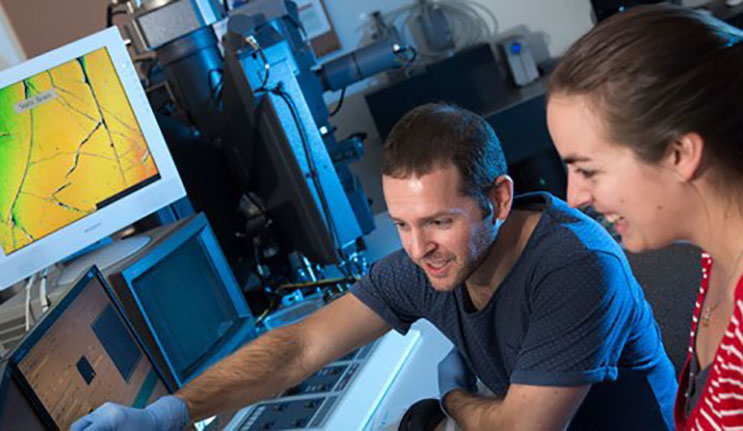 PACE
UNIVERSITY NEWS
Macquarie University's Professional and Community Engagement (PACE) program has been recognised for enhancing student learning as part of the 2017 Australian Awards for University Teaching (AAUT).
The AAUT recognise quality teaching practices and outstanding contributions to student learning. Macquarie's PACE program is integrated into every undergraduate degree at the University, giving students opportunities to connect with local, regional and international partners through projects that contribute to a partner's mission and goals.
The AAUT award was presented to Macquarie University in December and follows PACE's recognition for its achievement in enhancing student employment outcomes and improving the performance of students already in employment at the Australian Financial Review Higher Education Awards in August 2017.
"PACE engages students in rich learning activities that activate their emotions as well as their intellect. By working on projects that simultaneously meet the needs of our industry and community partners, students find meaning and relevance in their studies," said Lindie Clark, Academic and Program Director of PACE.
"They emerge, not only more career-ready, but as well-rounded citizens who can critically advance the public purpose and social impact of their profession."
The PACE program to date has seen some 25,000 Macquarie students engaging in PACE experiences, with more than 8000 students enrolling in PACE units in 2017 alone.
About PACE
Macquarie's multi award-winning PACE (Professional and Community Engagement) program provides opportunities for students to apply learning in practice. Based on the principle of reciprocity, students contribute to the partner organisation and the community it serves while gaining valuable industry experience and skills.
Our rich network of over 2500 partner organisations from local, regional and international spheres span all sectors of the economy and society across private, public, community-based and not-for-profit sectors.
Become a PACE partner and you will benefit from the opportunity to:
- meet your organisational objectives
- create a new talent pipeline
- build your professional networks
- engage in research collaborations
- inspire and mentor future professionals and fellow Macquarie alumni