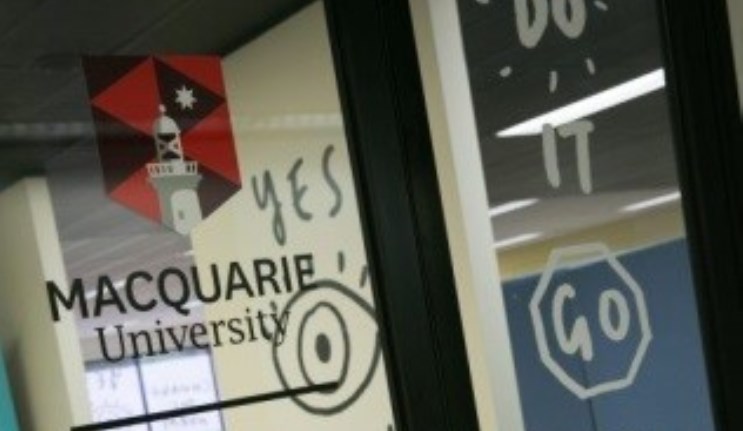 Macquarie's incubator takes off
UNIVERSITY NEWS
The Macquarie University Incubator was officially opened on 13 February during the Macquarie Park Innovation District (MPID) Summit.
The pop-up Macquarie University Business Incubator, which will be replaced by a permanent structure later this year, now has seven start-ups creating, developing and launching their businesses from within the space.
Developed thanks to a $1 million grant from the NSW Government's Boosting Business Innovation Program, the Incubator is open to entrepreneurs and start-ups looking to turn their ideas into a thriving business.
"The NSW Government's Boosting Business Innovation Program is delivering $1 million grants to each of the state's 11 public universities, and the CSIRO, to work with local businesses to boost innovation and collaboration," Deputy Premier and Minister for Regional NSW, Skills and Small Business John Barilaro said.
"The primary focus of the Macquarie University Incubator is to stimulate, drive and nurture innovation through product development. Aimed at entrepreneurs and start-ups, SMEs, government agencies, and other industry in the Macquarie Park and North Sydney Region, the centre is already a thriving hub of innovation."
John Shi-Nash, Director of the Macquarie University Incubator said: "The support of the NSW Government has been integral in making this happen. We've already seen some great success stories from within our incubator. In fact, we have one company, Avoy, that has just achieved market breakthrough after conceptualising their idea in the incubator last year.
"For the University the Incubator is about helping people turn their ideas into a tangible asset. Our aim was to create a space that helps people to not only develop their own ideas but collaborate with others and I'm confident that we have achieved this."
Avoy works to improve the process of moving into campus accommodation for international students by making it more convenient and affordable.  After identifying a gap in the market Avoy has created a number of packages that contain the essential items needed for students to effortlessly move in, before they even land in Australia.
Later this year the University will launch a range of entrepreneurial training programs from the Incubator as part of its Boost program support that will help participants gain a deeper understanding of what it takes to be an entrepreneur and the steps they need to take to achieve commercialisation.
For more information and to join MPID, click here.