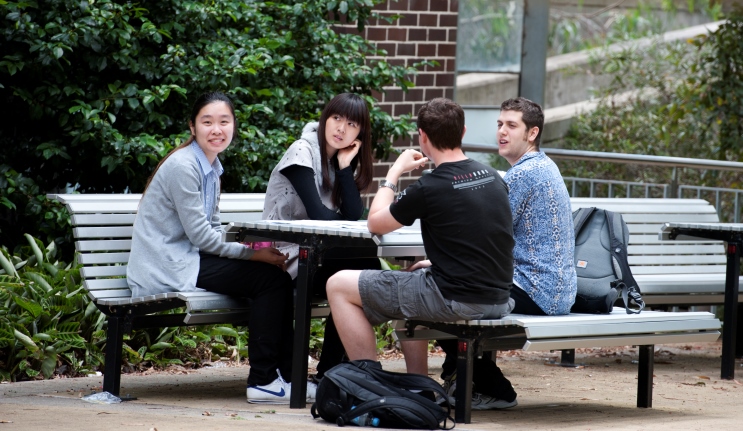 Macquarie makes the grade as one of the world's most international universities
UNIVERSITY NEWS
Macquarie University has cemented its position as one of the world's most international universities, with the UK's Times Higher Education placing it equal 9th among the 25 top ranked institutions. The top 25 list was compiled by using a university's international student numbers, its percentage of international staff and the proportion of its research papers published with a co-author from at least one other country.
Macquarie is in great company with many famous names making the cut, including Cambridge and Oxford Universities, the Imperial College London, National University of Singapore and the highly prestigious Nanyang Technological University, also from Singapore.
Macquarie has a truly global perspective, says Macquarie's Deputy Vice-Chancellor, International, Professor Jim Lee. "We welcome thousands of international students from over 100 countries to our campus each year, we internationalise our curriculum, our exchange program is among the most extensive in Australia, and our extracurricular leadership programs integrate international experiences. "This international focus enriches the educational, social and cultural experiences of all of our students and enhances their intercultural competence."
"Additionally, Macquarie is ranked among the top four Australian universities for international research collaboration," Lee says, in reference to the SCImago Institutions Rankings 2010 World Report.