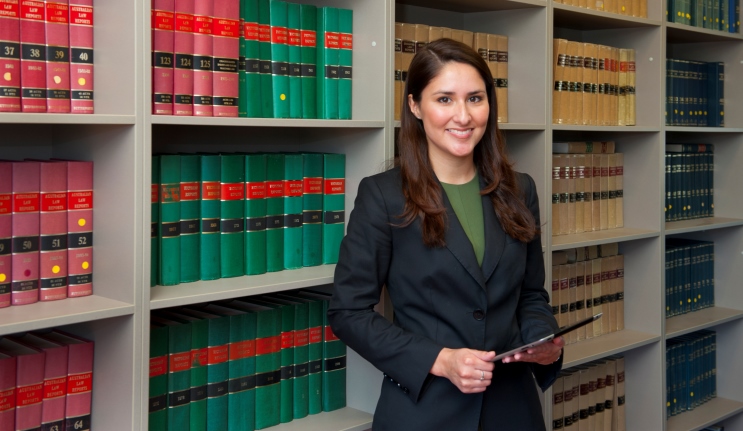 New postgraduate law degree opens doors in Australia and internationally
RESEARCH NEWS
As the new academic year begins, Macquarie's first Juris Doctor (JD) students are about to commence their studies. Continuing the School's tradition of providing interdisciplinary perspectives on the study of law, the JD program will develop students' understanding of the Australian legal system, including corporate and commercial law, environmental law, perspectives on international law, and social justice.
The Juris Doctor is a three-year dedicated postgraduate program designed to prepare students for a range of legal professions in Australia and overseas.
Macquarie Law School has a different approach to teaching law, according to Juris Doctor Program Director Shayne Davenport.
"We see ourselves as different, not only in what we teach but how we teach as well. We don't just look at the law from the inside. We look at the law from many different aspects," she says.
Over the course of the JD, students explore the law, discover its origins, assess its effectiveness and consider the need for reform, while real-world experience will be incorporated into the degree through placements or joint research projects.
Students also have the option to study either full time or part time, on-campus or by distance, with Macquarie Law School offering the only distance education option in New South Wales.