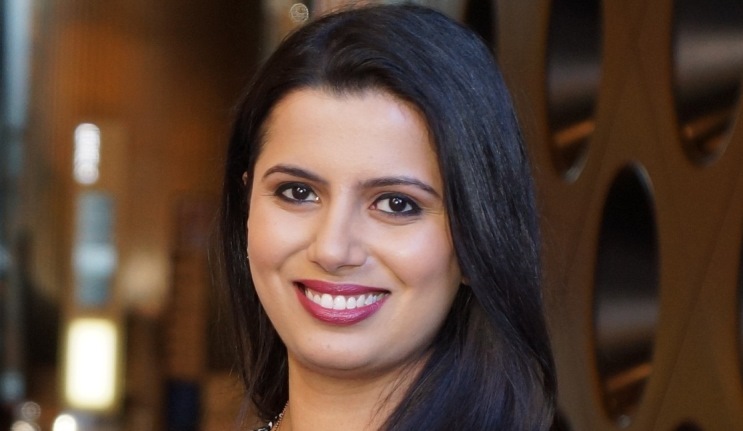 Macquarie Law gives graduates a professional edge
ALUMNI FOCUS
For solicitor Tejas Thete, Macquarie's unique approach to teaching law helped her develop a creative, multidimensional skillset that has given her the winning edge when it matters most.
Today she works in the Insurance and Corporate Risk team at Gadens, and is a 2015 winner in the 2015 Lawyers Weekly 30 Under 30 Awards. She is also a former research associate to the Dean of the Macquarie Law School.
The best thing about Macquarie
I enjoyed my time at Macquarie, and feel that the way that we were taught was really exceptional. The integration of strong theoretical content and practical learning, delivered by experts in their fields, is an educational experience that seems to really distinguish Macquarie. I felt very well supported by my tutors, and this enabled me to analyse and dissect legal problems in innovative ways. Their tutelage and support then gave me the confidence to explore and discuss multiple alternatives to arrive at the best solution.
Practicing this sort of analysis and problem-solving, over and over, on a wide-range of issues and scenarios enables you to be job-ready and makes you faster and more efficient when you get out into the real world. Since starting in a legal role in the workforce I have noticed that the Macquarie difference is not so much in what we were taught, but how we were taught.
Your advice to students wanting to follow in your footsteps
I don't think blindly 'following' is ever a good idea. What I would suggest is that students make sure they keep an open mind about their future path and explore and maximise all opportunities available at university.
It is a strength to have a focus and a passion, but when you are trying to differentiate yourself in the workforce, having a more multidimensional skill-set can also give you a professional edge. Getting involved in a variety of academic and extracurricular activities offered at university is a great way to build your professional profile and diversify your skill-set whilst you study.
Getting job-ready as soon as you can is very important and I would recommend students start to get proactive in researching jobs and building connections as they get closer to the end of their degree. Attending networking functions, career fairs and presentations are all great ways to hone your market knowledge whilst creating or reinforcing social and professional connections.
Similarly, volunteering opportunities or short internships are a wonderful way to gain exposure to different work environments and develop specialist knowledge.
The importance of staying connected with Macquarie
Macquarie is highly supportive of their graduates and I encourage all graduates to remain connected and engaged to the university by joining the alumni network. I often encounter my peers in my day-to-day work and it is rewarding to see how everyone's career has progressed differently and find out about how their Macquarie experience has shaped, and continues to shape their course.
I consider it to be a real privilege to be part of such a practical and hands-on cohort with so many successful colleagues.  We make a difference because we were taught to think differently. I am very proud to be a Macquarie alumna.