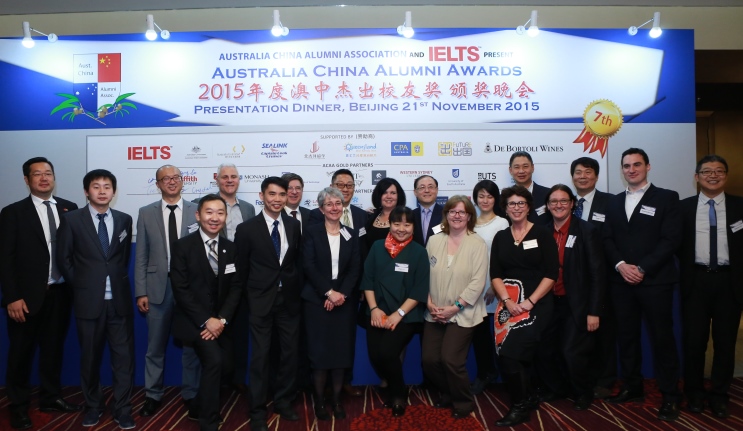 FEATURES
Macquarie alumni Chenggang Zhou and Jun Zou have taken out two of the nine awards at the prestigious seventh ACAA/IELTS Australia China Alumni Awards.
Six prominent Macquarie alumni were finalists in the awards, which were held recently in Beijing, and attended by more than 250 guests, including alumni and university representatives from 18 Australian universities, Australia-China business partners, Australian government representatives and journalists.
Beijing-based Chenggang (Joe) Zhou received the Alumni Award for Entrepreneurship. The Executive President of leading education provider New Oriental Education and Technology Group Inc. and President of Beijing New Oriental Vision Overseas Consulting, Joe completed his Master of Science in Mass Communication at Macquarie in 1998. He worked as a journalist at the BBC in London until he returned to China in 2000 to share his experiences abroad and to encourage international education pathways for Chinese students through partnerships with Australian educational and governmental institutions.
Jun Zou, who is also based in Beijing, won the Sealink and Captain Cook Cruises – Australia China Alumni Award for ICT and New Media. He is the Vice President of Futong Dongfang Technologies Pty. Ltd, a leading IT company listed in the Hong Kong stock exchange, where he established the Enterprise Cloud Computing division and led the team to successfully develop multi-award winning cloud platform products.
 Learn more about the awards and finalists.