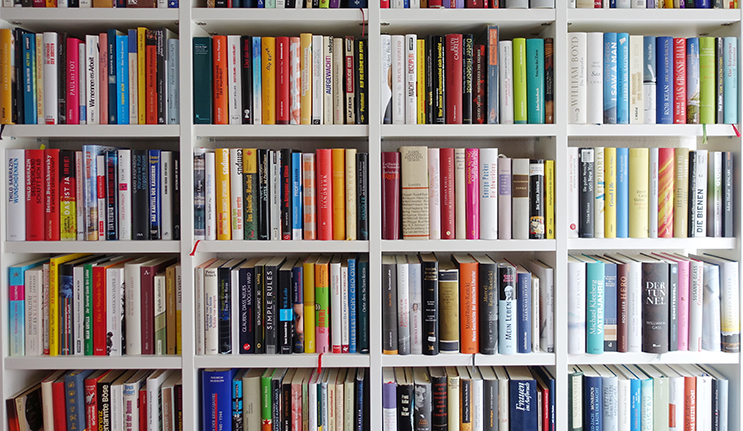 ALUMNI FOCUS
Welcome to a new MQ Matters series showcasing the books and articles written by Macquarie alumni to add to your reading stacks.
From fiction, biographies, non-fiction, children's literature or articles, Macquarie alumni are researching, writing and publishing thought-provoking, insightful and entertaining books to enjoy and share.
If you have a book or article to share with your Macquarie University alumni friends and peers, please contact the Alumni Relations Office (alumni@mq.edu.au p: +61 2 9850 1380).
This month's Alumni Authors are:
The New Chinese – how they are changing Australia
Barry Li (PD Accounting 2006, M Commerce 2007)
In the last 30 years, China has transformed itself into one of the world's leaders in political, economic and social relations. With Australia a hotspot for Chinese immigrants, understanding the cultural nuances, both from an Australia and a Chinese perspective, is now more important than ever. Your next hire or business deal could depend on it.
Australia is a young country built on immigration and cultural assimilation, and whether they are new immigrants or Australian born, in the workforce or the property market, or in the suburbs or the city, the 'new Chinese' are now an integral part of this culture. Told through the personal story of author Barry Li. The New Chinese reveals:
- how to navigate cultural difference between Australia and China
- what four generations of Chinese are present in Australia
- why political sensitivities should be observed by those doing business with China
- how Chinese consumers and investors spend their wealth
- what challenges are in store for china's future.
The New Chinese is your essential guide to the history, culture, and mindset of Chinese migrants in Australia, and of the new China.
For more information on The New Chinese
The Perpetual Refugee – Images of a Holocaust Child
Paul Kraus (B Arts 1970)
This is a story of a foreign child's images of life. In a tiny way it is the template for all foreign children who come to a new country and have to readjust their identity, especially their language.
These are the images of a child who was born into the worst case of genocide in the history of the Western world. Six million Jews and one and a half million Jewish children lost their lives across Europe. Somehow the author's family survived. These images have survival as one of its main themes.
The wonderful words of Anne Frank at the very beginning of this book set the stamp on these images for all Jews in every age. They also resonate with foreigners in every time and place. Alexander Solzhenitsyn's brief quote is also highly relevant: that the battle lines between good and evil run through the heart of every man.
Survival runs through these stories in different ways, including emotional and physical recovery. Somehow the Almighty wanted the author to survive in different ways throughout his life, even in the face of a terminal illness. Shadows have cast their stamp on his life, even when those who tried to destroy him at the beginning, saved him from cancer. The experience of life-saving medical treatment by the Germans was an incredible piece of reconciliation and love.
Finally, this book reaffirms that we are all body, mind and spirit in this technologically miraculous age. Our computerised, digital world tries to expel the fact that we are spiritual beings, whatever religious label we wear.
For more information on The Perpetual Refugee – images of a Holocaust child
Pippa's Island 3: Kira Dreaming
Belinda Murrell (nee Humphrey) (B Arts 1985)
The third book in the gorgeously happy and fun Pippa's Island series for children sees Pippa and her friends competing in the school talent quest!
Kira Cove Public School is hosting a talent quest. Cici, Meg and Charlie couldn't be more excited to perform, but Pippa gets butterflies at the thought of singing on stage. After a disastrous audition the girls get a second chance, but can Pippa find a way to smash her stage fright before the VIP concert?
Meanwhile, at the Beach Shack Cafe a mysterious visitor is causing havoc when backs are turned. When Pippa finds a clue, she is determined to track down the mischievous cafe thief.
Will Pippa sing with the Sassy Sisters?
The fourth book in the Pippa's Island series (Camp Castaway) is due out in April. (details in the Macquarie Matters April edition)
Belinda is a bestselling, internationally published children's author with a history of writing in her family that spans over 200 years. Her previous titles include four picture books, her fantasy adventure series The Sun Sword trilogy and her seven time-slip adventures, The Locket of Dreams, The Ruby Talisman, The Ivory Rose, The Forgotten Pearl, The River Charm, The Sequin Star, and The Lost Sapphire. These books have been recognised by various awards, including Honour Book KOALAS 2013, shortlisted seven times for the Young Australians Best Book Award (YABBA), CBCA Notable List 2012 and 2017 and highly commended in the PM's Literary Awards.
For more information on Pippa's Island: Kira Dreaming
If you have a book or article to share with your Macquarie University alumni friends and peers, please contact the Alumni Relations Office (alumni@mq.edu.au p: +61 2 9850 1380).
The research, views and opinions of the publications included in this article are those of their respective authors. Macquarie University does not endorse or share the views included in these publications.