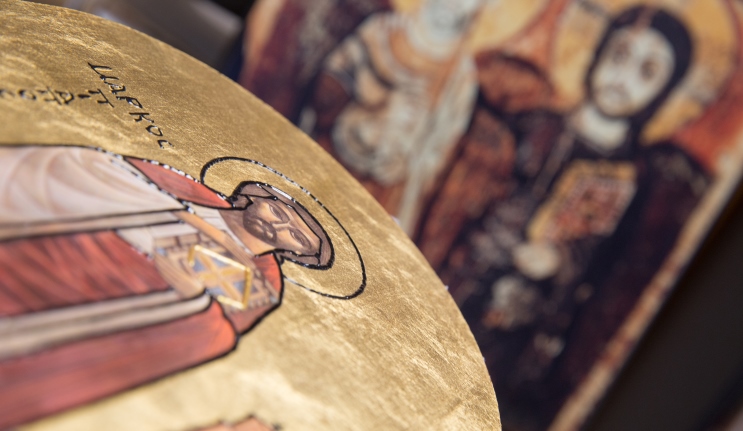 Macquarie alumna – and current student – shines at Coptic Studies conference
ALUMNI FOCUS
Every four years, the International Association for Coptic Studies gets together for their worldwide conference. This year, one of Macquarie's own Master of Research students, Sue, was awarded the prize for best thesis.
We caught up with Sue to hear more about her amazing achievement, and what motivates her to be a lifelong learner.
"I'm just starting my PhD. I've been learning and studying all my life, and I don't think I'll ever stop. I was a teacher for a number of years, and learning and teaching have both been important to me.
"I've always been interested in ancient languages, ever since I was in high school; I did my undergraduate degree in Latin, and I've been doing different continuing education courses over the last 20 years, including one on hieroglyphs."
Sue says she first became interested in Coptic studies while she was doing her Master of Arts at Macquarie.
"I started with Greek and Hebrew, then discovered Coptic, which quickly became the focus of my masters thesis. I've decided to come back to pursue my PhD because I just enjoyed researching my masters thesis so much.
"It's been a year since I finished my Masters, and since then I've started more study, but I've put that on hold now so I could come back to do further research in Coptic. I'm going to Germany next year for a few months for research, which I'm very excited about.
"It's a real honour to have won this prize, I really didn't expect it, but it gives me even more motivation to pursue my studies. I don't know what I'll do when I finish my PhD, but I'm sure it'll involve more studies."
Macquarie is the only Australian university to offer units in Coptic studies.  Find out more here.