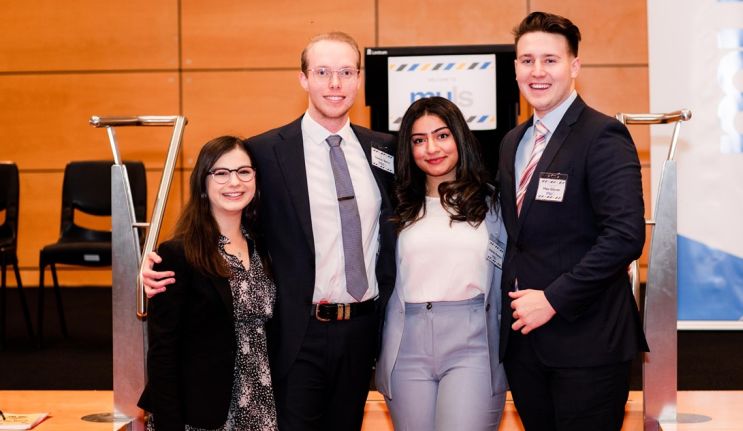 MULS – Law students powered by alumni
FEATURES
July 29, 2021
Macquarie University Law Society (MULS) is the largest student-run organisation at Macquarie University. It provides all Macquarie Law students with a wide variety of opportunities to learn, develop and network throughout their degrees. Our goal is to prepare members to become not only great lawyers but also conscientious members of our legal community.
This year we have worked tirelessly and incredibly hard to run all our traditional and favourite initiatives as well as introduce new and unique events, competitions, speaker nights and publications in order to enhance the law student experience at Macquarie University. Each portfolio has focused on new ways that they can support students and develop their understanding of the legal industry.
In Semester 1, we were able to bring back our much-loved social events as well as hold over 10 careers events in order to educate students on the career options available to them. We also ran our first ever International Women's Day event, which featured law school alumni Nina Fitzgerald (BA Psych/LLB Hons 2008) and Dr Lise Barry (LLB Hons 2006, PhD 2019).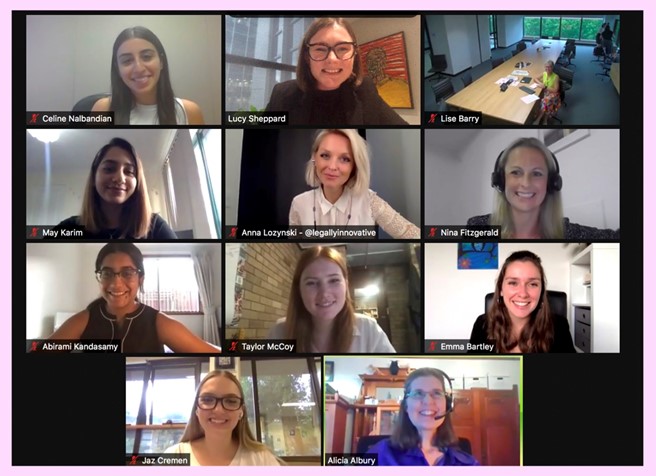 For more information on what MULS got up to in Semester 1, make sure to read the President's Half-Yearly report.
In Semester 2, we will continue to run events that focus on building the skills and knowledge of our members. Alongside running our first-timer competitions, we are excited to launch our first-ever Diversity and Pride moot. We are also excited to expand our career panels this semester, focusing on criminal law and careers in the Courts.
If you are interested in staying involved with MULS, please fill out this expression of interest form.
To stay updated with MULS, make sure to follow us on LinkedIn, Facebook and Instagram.