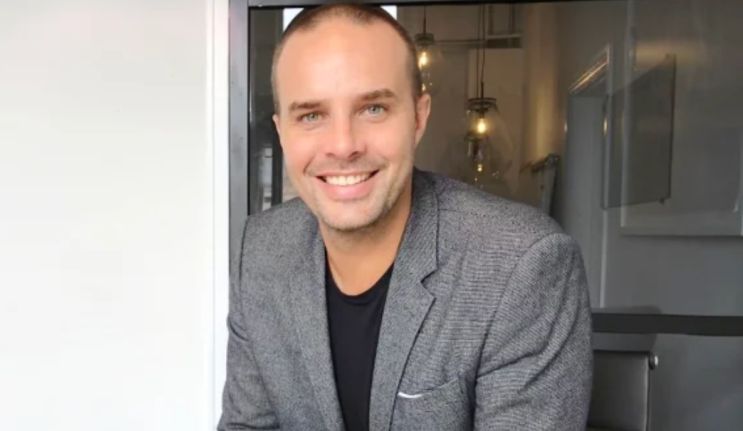 ALUMNI FOCUS
July 29, 2021
With over a decade of entrepreneurial experience in the Australian tech industry, Justus Hammer (MComm 2008) is no stranger to the start-up world.
After graduating from Macquarie University in 2008 with a Master of Commerce, majoring in Information Technology, Justus saw early success with the group-buying start-up, Spreets, which he helped co-found. The website specialised in offering exclusive daily deals and vouchers to members, who could then redeem them at participating businesses. After just 12-months of launching, Spreets racked up over a million members, with over 1.3 million vouchers claimed; a landmark achievement, which led to Yahoo! acquiring the website in January 2011.
From there, Justus went on to become the CMO (Chief Marketing Officer) of Mint Wireless, before serving as an advisor for GemJoli, an online jewellery store, and DocBook, an online medical booking website. His latest venture, Mad Paws, is a pet boarding marketplace, which helps pet owners find and secure quality pet sitting services while they're away – for less than an expensive, high-end pet boarding home.
Yet, for Justus, despite his success, the appeal of being an entrepreneur goes deeper than pure financial gain. He is passionate about problem-solving. In particular, he enjoys the thrill of identifying a problem, creating a viable solution, and presenting that solution to the people who benefit most from it.
"Problem solving is such a key skill when you're in start-up land. The more problems you solve in as little time as possible, the more successful you will be," Justus said. "Speed is the fuel of start-ups. You can only make decisions quickly if you have a clear framework on how to tackle a problem, and when to make a decision."
This philosophy has rung true for all of Justus's ventures. For Spreets, the idea was simple: give people an easy, affordable way to enjoy new experiences in their local area. And for Mad Paws, the idea is to give pet owners peace of mind while they're away, without breaking the bank. By offering an affordable, low-cost alternative to expensive pet boarding homes, pet owners can relax, knowing that their furry friend is in safe, trustworthy hands.
His success as an entrepreneur and start-up founder was underpinned through his studies at Macquarie. The course provided Justus with a deep understanding of business functions and strategy along with practical skills such as coding and data science.
"I really enjoyed all the hands-on courses. It helped developed my thinking and understanding of tech issues, and how business issues can be solved by technology,' said Justus.
With that being said, Justus is all too familiar with the challenges of start-ups as well. Given how quickly the market changes, Justus says, it's important to track your progress, and then pivot – quickly – if things go south. He also admits, even in the best case scenario, there's always a certain level of uncertainty that comes with every venture.
"If you're not comfortable with that level of uncertainty and change on a daily basis, then start-ups might not be where you want to be."
That's why, Justus is also passionate about helping others. In addition to supporting scholarships and initiatives through the Vice-Chancellor's fund, he regularly devotes his time and resources to inspiring the next generation of entrepreneurs. Since graduating, he's spoken at a range of events hosted by Macquarie University.
At these events, Justus shares his valuable knowledge and insight with current students. He goes into great detail about the many challenges and exciting opportunities that exist in the start-up world. By doing so, he hopes to inspire the next generation of great thinkers, and encourage them to pursue their dreams – even in a world full of uncertainty.
Yet, in a funny twist, Justus says these events are just as inspiring for him, as they are for students. "I really enjoy the experience, especially meeting fellow speakers as well as the next generation of entrepreneurs.  I hear such incredible stories from the people I meet. It's inspiring to meet people with such drive and determination."
Words: Shannon Jackson-Barnes
We're partnering with the Macquarie University Incubator to bring you a special interactive webinar with Justus.  You're invited to join us online for the latest in the Leaders, Innovators and Disruptors virtual series with Justus Hammer on Wednesday 24 August, 12 to 1pm AEST