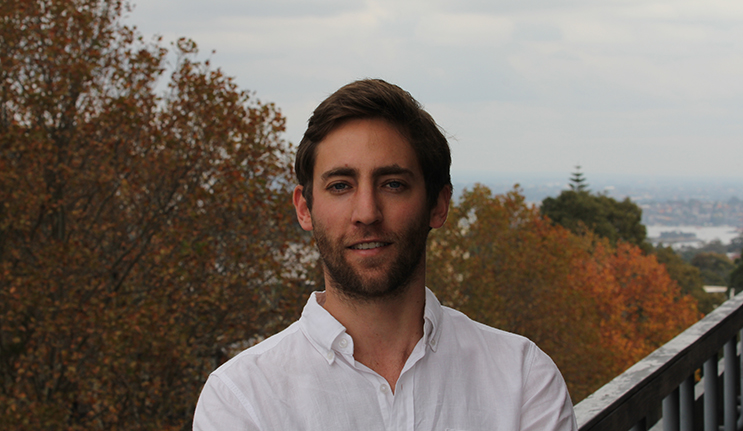 Joshua Ross
ALUMNI FOCUS
Joshua Ross (B Applied Finance / B Commerce 2011) was a successful investment analyst at a leading hedge funds firm on track for a lucrative career. His work was "super interesting and stimulating, but it lacked soul or purpose and wasn't how I wanted to spend the rest of my life."
Josh's next step was planned in the sense that it was in line with his dreams and he saved up for it, but he never envisaged it would take the form that it now has.
In 2015, Josh and a friend came up with a social enterprise idea – Humanitix – which is the world's first not-for-profit ticketing platform. Humanitix  uses event booking fees to fund domestic violence shelters, meals for the homeless, indigenous scholarships and more!
Humanitix is an alternative to traditional for-profit ticketing platforms like Ticketmaster, Ticketek and Eventbrite, where they democratise the giving and donate the booking fee profits to a partner charity of the event organiser's choice.
"There are billions of dollars in booking fees going begging every year, our goal is to be the largest social enterprise in the world by redirecting hundreds of millions of dollars into the causes we care about." says Josh.
Josh now runs Humanitix with five full-time staff in Sydney and the company is a registered charity creating more value for the event organiser and their chosen charities.
"I absolutely love it, it has the high's and low's of a tech start-up, and the fulfilment of a charity trying to change the world." adds Josh
Josh is rightly proud of his achievements in the finance sector prior to establishing Humanitix. He was offered a partnership at Watermark Funds Management at a very young age and he completed his Chartered Financial Analyst qualification before turning 25. And despite his obvious talents in finance and "a love of macroeconomics", he is justifiably proud to use his hedge funds smarts to disrupt small and large-scale event ticketing to support philanthropy.
Humanitix's potential and success has been recognised by representing Australia on scholarship at the global Social Enterprise World Forum; was awarded Runner Up at the Social Entrepreneurs Of The Year, and sold over $2,000,000 in ticket sales in our maiden year.
In March this year, Josh and Humanitix were invited to interview Noble Prize winning Professor Yunus at the major Grameen Australia event (Symposium Z). Professor Yunus is the grandfather of microfinance and his work in this world has brought millions of people out of poverty.
Josh maintains his connection with Macquarie University as a guest speaker to the Macquarie University Incubator events and keeps in contact with many of his classmates and some of his lecturers – "one of them helped me get a scholarship for my Level 1 CFA exam."
Do you have a story to share from your time at Macquarie?
Tell us your fondest memory of Macquarie days, let us know about the people, places and peculiarities of your Macquarie – the things that make it different. Secret spots, notable alumni 'before they were famous', personal triumphs and definitive moments that have become part of the University's fabric of service and engagement.
We would also love to hear what you have been doing since you have left Macquarie – whether you've landed an exciting opportunity, stepped into your dream job, support the community or travelled the globe, your life after Macquarie has been filled with interesting and unique experiences.