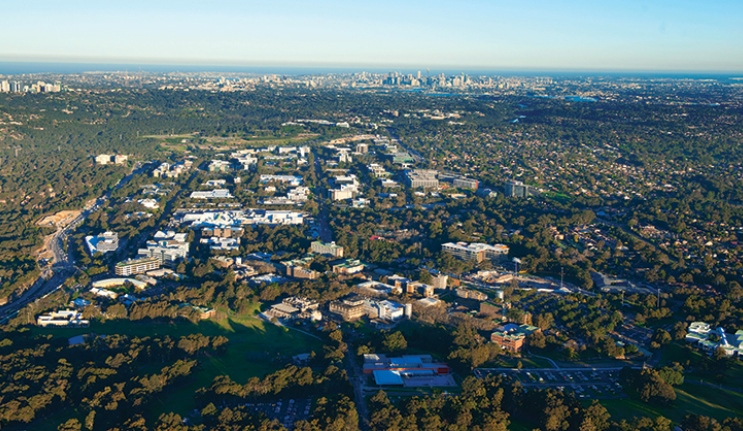 Innovation districts: Pioneering a new approach to university-corporate engagement in Australia
RESEARCH NEWS
The 2013 Organisation for Economic Co-operation and Development (OECD) Science, Technology and Industry Scoreboard shows Australia lags when it comes to active collaboration between universities and business. Only 3.5 per cent of large and 4.1 per cent of small and medium sized firms in Australia were reported to be collaborating with higher education or public research institutions.
In comparison to other leading countries Australia is falling behind in research collaboration. A lack of engagement between universities and the corporate sector is to the detriment of both. Of course, research and development does occur in industry, and in universities, but connecting the two is a problem in Australia. One reason for this may be the perception Australia is an economic 'outpost'. Global corporate head offices and research and development concentrations are generally located in economic powerhouses like China and the United States.
On the university side government funding is increasingly contested, this will force the innovation of new ways to drive research for the benefit of Australia. We need to maximise Australia's research and innovation investments and punch above our global weight. The corporate sector need to be a part of this conversation.
Closer corporate-university ties will naturally drive more research but they will also focus research through the identification of industry needs. They will target institutional research towards problems that need solutions. At Macquarie a clear example of this is the deep partnership with industry and the CSIRO that led to the development and commercialisation of Wifi technology.
Corporate-university partnerships benefit the future workforce of Australia by ensuring university graduates are work-ready. Some employers have stated that there can be a lack of workplace skills in new graduates. Workplace learning through industry partnerships opens up ways for universities to better understand the needs of employers. It allows students to apply their course learnings in the workplace and employers to have an 'early look' at potential employees.
We can make corporate-university collaboration easier in Australia through the creation of innovation districts.
United States academics Bruce Katz and Julie Wagner at the Washington DC based Brookings Institute say "Innovation districts are geographic areas where leading-edge companies, research institutions, start-ups, and business incubators are located in dense proximity. These districts facilitate new connections and ideas, accelerate the commercialisation of those ideas, and support metropolitan economies by growing jobs in ways that leverage their distinct economic position."
Innovation districts can now be found all around the United States – Boston, San Francisco, and St Louis – and in other parts of the world including Berlin, Barcelona, and Sheffield in the UK.
Australia doesn't have innovation districts like these but similar concepts do exist. The technology park adjacent to Macquarie University is home to more than 100 companies current employing 45,000 people. This is projected to double in 20 years.
Looking across Australia, the breadth and depth of academic partnering with the corporate sector varies. In order to maximise the benefits to both corporate and university, it is essential to develop a model that is easily replicable across all industries and company structures.
Inspiration might be gained from a model developed by the Network of Corporate Relations Officers in the United States. This model encourages corporate and university partners to share risk and reward, make long-term commitments, and seek mutual benefit. This is a model that would drive corporate-university engagement in Australia.
In these partnerships it is essential that processes are straightforward and that bureaucracy is minimised. For corporates to want to partner with universities requires clear pathways that allow both parties to do what they do best – innovate.
Corporate-university partnerships driven through innovation districts will ensure that the return of Australian investment in research increases our global competitiveness.
Professor David Wilkinson is Deputy Vice Chancellor, Corporate Engagement & Advancement. This article was originally published in the Australian Financial Review, and is re-published with permission.