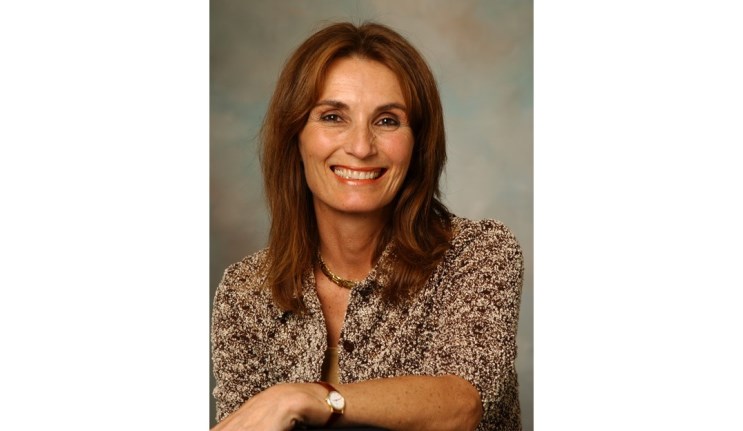 In memoriam: Penelope Watson (1952-2016)
FEATURES
Penelope Watson BA (Hons) Tas, LLB UNSW, LLM Syd
Senior Lecturer, Macquarie Law School
(11 June 1952 – 29 December 2016)
It is with great sadness that we announce the recent passing of our long-term colleague and friend, Penelope Watson, after a long battle with cancer.
Penelope was an outstanding academic, much esteemed and beloved by academic peers and many generations of students and colleagues alike. Penelope joined Macquarie Law School full time in 1999; teaching Law 203 Torts; Law 477 Trial Advocacy; LAW 572 Advanced Torts; and Law 804 Law of Obligations, Torts. A respected researcher known for her dedication to law education, and her students, Penelope was a recipient of numerous university, state and national learning and teaching awards and was working towards a PhD. Her published contributions to the broader law canon are extensive, with 30 conference papers and more than 25 specialist academic papers, including five refereed articles. She was also the co-author of Torts Commentary and Materials, 2016, 12th edition, Thomson Reuters (Law Book Co); and of Excellence and Innovation in Legal Education, 2011, LexisNexis.
Penelope's contributions to Macquarie Law School were no less significant. She was Macquarie Law School's Director of Learning and Teaching during a period of great change, including during the School's amalgamation with the Faculty of Arts. She was a balanced and vocal advocate with student learning at the heart of her concerns. Penelope established the innovative peer-assisted learning LAWPAL program in 2010, where students in higher year levels assisted students in lower year levels. Such was its success that LAWPAL became an accredited academic unit. Penelope was also an active and passionate supporter of the Tristan Jepson Memorial Foundation, designed to assist law students in distress.
Penelope's dedication to her students was well-known and reciprocated. She was proud of their many successes and achievements. The Penelope Watson Prize in Torts was established by five young alumni to honour her inspirational teaching. It was first awarded at the 2016 Prize Night to the year's most outstanding Torts student and Penelope was there to present it.
In communicating the news of Penelope's passing to our students, Dean of Macquarie Law School, Professor Natalie Klein, said that we would remember Penelope for 'her warmth, intellect, collegiality and her fierce advocacy for students.' As examples of Penelope's many other indelible contributions to Macquarie Law School she also cited Penelope's instrumental role in initiating the compulsory inclusion of PACE in the LLB, and establishing 'Law of Obligations' units in our Juris Doctor.
Professor Klein has also been in contact with Penelope's family and the alumni founders of the Penelope Watson Prize in Torts to confirm that Macquarie Law School will make a sizable contribution to the prize funds in memory of Penelope to ensure its ongoing viability. Fellow alumni, colleagues, students and friends are also most welcome to make an online donation to help support this prize well into the future to commemorate and consolidate Penelope's life's work.
For my part, I will just say that Penelope is the bravest woman I have known. She dealt with her cancer with courage and laughter. Her grace in difficult circumstances and continued concern for others were her defining features during her illness. Her teaching inspired many; she was unswerving in her commitment to her students, and to the provision of a great education. She was honest, outspoken, and committed.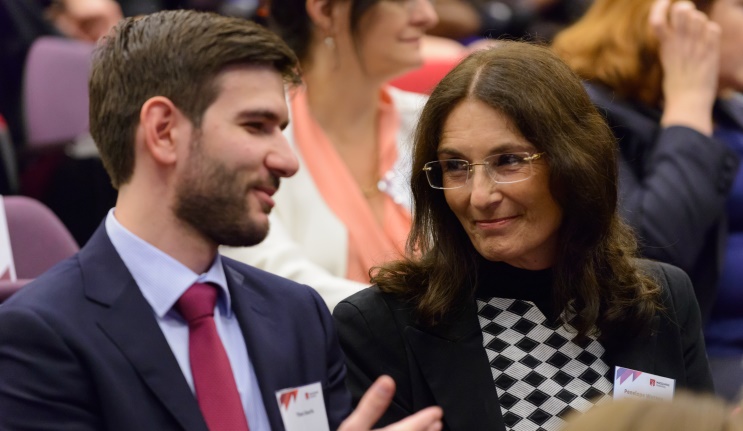 Penelope was an inspiration to many whilst she lived, and continues to be so; her legacy will live on. Macquarie Law School is grateful to have shared Penelope's life, and extends its condolences to her family. She is greatly missed.
Dr Margaret RRL Kelly BA (Hons) QU LLB ANU PhD Macq
Senior Lecturer, Macquarie Law School
Alumni, colleagues and friends are cordially invited to join Penelope's friends and family at a memorial to celebrate her life on Saturday 11 March 2017 from 2pm to 6pm at the Treehouse Hotel, 60 Miller Street, North Sydney (corner of Miller and Mount Streets). 
Donations to the Penelope Watson Prize in Torts can be made here