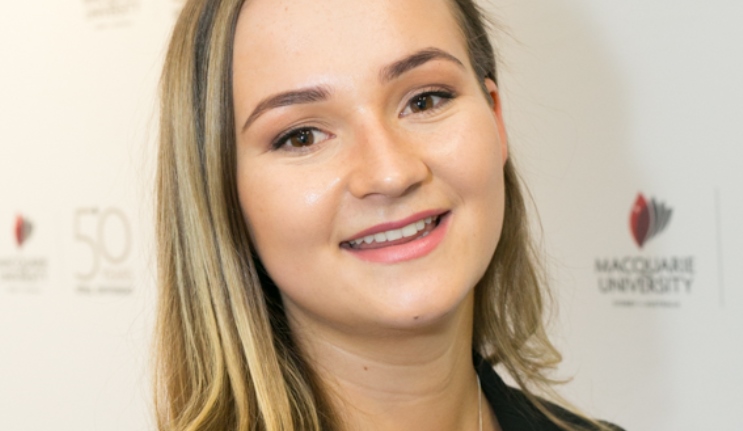 How scholarships change lives
FEATURES
With the launch of this year's Annual Fundraising Appeal to support scholarships and medical research. We wanted to let you know how your support is changing not only the lives of scholarship students, but also helping their families and communities.
One recent recipient is Danielle Malone, who grew up in a rural area on the NSW South Coast. While her family supported her in whatever career path she chose, she had no expectation of going to university and expected to spend her working life behind the counter of a local shop.
Despite receiving an award for the marks she received for Aboriginal Studies in the HSC, her ATAR wasn't enough to get her into university. Danielle's school encouraged her to apply for an alternative entry program through Macquarie's University's Warawara, the Department of Indigenous Studies. She was accepted into a Bachelor of Primary Education, and, thanks to the financial support offered by an accommodation scholarship, was able to begin her studies in 2013.
Once at Macquarie, she started an internship at Qantas that has become a vacation job at the airline. She has also become an Indigenous mentor and has applied to become a Macquarie Mentor, helping new students find their feet.
Unexpectedly, Danielle has also switched to studying a Bachelor of Business Leadership and Commerce.
"When I started at Qantas I found my purpose and realised the importance of doing well. Suddenly I realised I was getting the good marks, better than other people are, which feels really great!" she says.
"Scholarships like these give opportunities to kids. They allow them to live more comfortably and do the things they are passionate about.
"It also allows them to get an education, which doesn't just affect them. For me, it has allowed me to have an impact on my community, my family and my sister in particular, so the difference it has made goes far beyond just me."
Annual appeal
With your support, we can create access to a university education for deserving, talented individuals who might otherwise miss out through circumstances that are no fault of their own. And everyone benefits from the students, to the Macquarie University community and beyond to society as a whole.
If you haven't given before, then why not make 2014 the start of something great? You can help to change lives today with a gift of any amount. All gifts over $2 are tax-deductible.