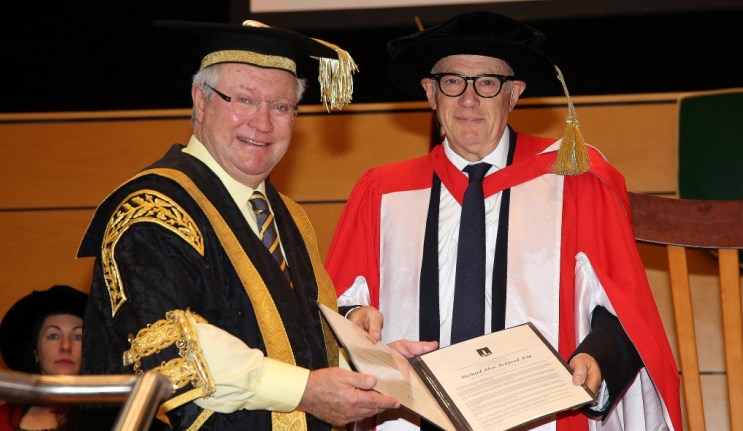 Honorary docs awarded as part of spring graduation season
ALUMNI FOCUS
Journalist Richard Ackland AM has been awarded an honorary doctorate in recognition of his long-serving contribution to journalism and law.
Mr Ackland is legal affairs columnist, editor of the online legal affairs newspaper Justinian, publisher of the Gazette of Law and Journalism, and has been admitted as a legal practitioner Supreme Court of NSW.
He has won numerous awards, including Membership of the Order of Australia in 2016.
"The Macquarie law degree is bold and innovative. It questions traditional approaches to and applications of the law. And it is enormous fun," says Mr Ackland.
"My connection with Macquarie started when a student told me about the external law course, and I was desperate to add another string to my bow when trying to hold down a full-time job as a journalist. The introduction was perfect."
Honorary degrees are awarded in recognition of exceptional achievement or contribution in relation to a particular field or discipline, and/or to the University and society. The recipients of honorary awards represent a balanced group that demonstrates the breadth of the University's areas of interest and expertise.
Three additional honorary doctorates were awarded during the spring graduation season, to Tonia Godhard AM, Laklak Burarrwanga and Professor John Thompson AO. More than 2000 graduates also received their degrees, diplomas and certificates, with 99 degrees going to doctoral candidates.