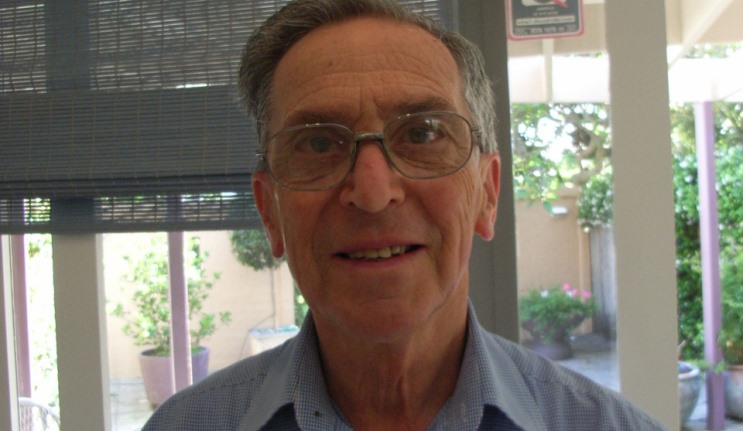 Harnessing the healing power of thinking positively
ALUMNI FOCUS
Paul Kraus was one of Macquarie's first graduates, attending the new university when many of its other students were mothers who'd returned to study after raising families, Catholic brothers and nuns and, like him, people who'd been in the workforce.
"When I learned I had been accepted I was thrilled at the prospect, when for so long I felt a university education was a glittering prize that would elude me," he says.
He graduated in 1970 with a Bachelor of Arts and a fiancée as well: his now wife Susan Munday was another Macquarie student and went on to become a teacher like Kraus.
Unfortunately, the work Kraus did in his pre-Uni days came back to haunt him: he had worked in a Lane Cove factory where extensions to the building were made from asbestos. It took 30 years for the fine powder he breathed in as the panels were sawn to size to become mesothelioma, an asbestos-related cancer.
Despite the grim outlook he was given in 1997, Kraus says that he learned to "accept the diagnosis and reject the prognosis" and radically changed his lifestyle. Surprisingly, his new regime of exercise, meditation, prayer and a vegetarian diet seemed to slow the disease's progress.
"Initially my tests showed deterioration but after ten months, while there was no improvement, the deterioration appeared to have halted. I lived in hope," he explains. "As the months turned into years, many doctors questioned the diagnosis, but Australia's leading mesothelioma pathologist in Adelaide confirmed the disease."
Buoyed by these results, Kraus and his wife moved from Bowral to the warmer climate of coastal Port Stephens, north of Newcastle. There, he began to compile a book of inspirational readings that demonstrate the healing power of positive emotions, which was published in 1999 as Faith, Hope, Love and Laughter, How they Heal.
"The compilation of the book and the creativity involved was powerfully therapeutic and I began to improve," he says, adding that two books on surviving cancer followed in the next five years as well as a book on healing prayers. He was also invited to teach creative writing at the Newcastle WEA and to review books for the Newcastle Herald.
While the past few years have had their challenges, with a diagnosis of aggressive prostate cancer and a large non-malignant brain tumour that required removal, Kraus says he has remained positive.
"I am grateful for the past 16 years which has given me the opportunity to see our sons married and the birth of five beautiful grandchildren," he says. He's also written another book: titled In Good Spirits, Harnessing the Healing Power of Positive Emotions it will be published in March 2014 by Michelle Anderson Publishing, Melbourne.