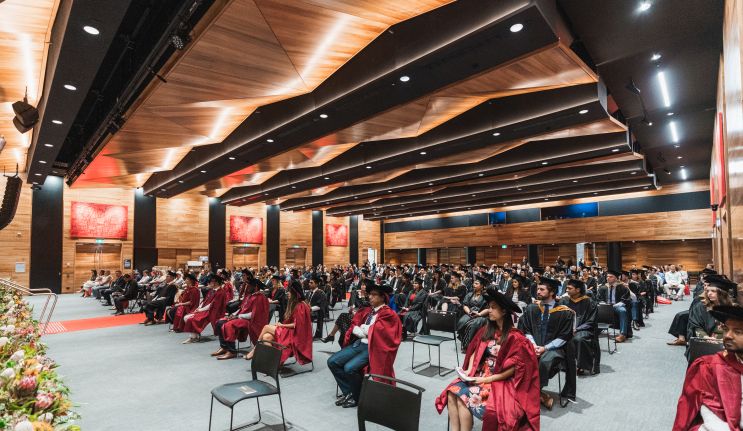 Graduations 2021
UNIVERSITY NEWS
May 20, 2021
Graduation ceremonies are back in 2021! Graduations are scheduled for the second of this year and will be offered to all 2020 and 2021 graduates regardless of whether you have collected your hard copy documents or not.
If you missed out on your graduation in 2020, you would have received an email from our graduations team already about our plans for the second half of the year and your interest in attending a ceremony. If you were scheduled to graduate in April 2021, you will receive an email within the next few months.
Stay up to date with the latest graduation information by checking the Graduation webpage.
If you are an international graduate we encourage you to stay connected through one of our many Alumni Networks. Wherever you are in the world you are a part of the Macquarie community.
All communications about graduations go through to you via your student email which remains active indefinitely. If you have forgotten your password, it can be reset it at https://passwordchange.mq.edu.au/Login2 or contact IT Help desk at: T: +61 (2) 9850 4357 T: 1800 67 4357 E: help@mq.edu.au
You can view images of the stunning new graduation hall taken during our March graduations here. A small cohort graduated in March 2021 as a prequel to the upcoming ceremonies.