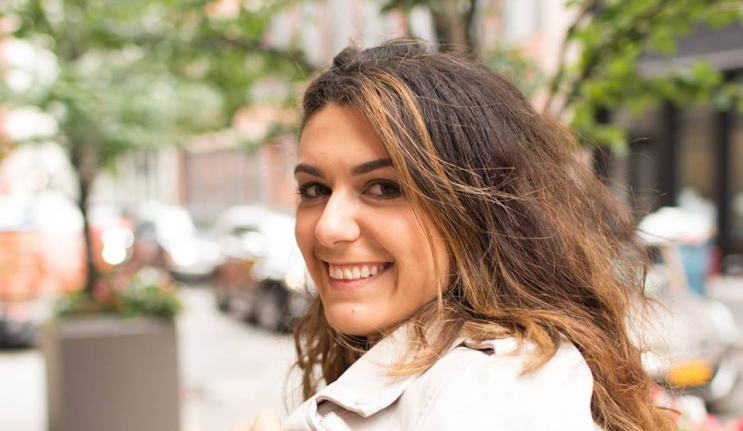 Jessica Sarkis
ALUMNI FOCUS
At 17, Jessica Sarkis (BA 2016) was living out of home as a high school drop-out and working three jobs to survive. By 22, she was university-educated and had launched and sold two successful companies.
Today, Jessica regularly speaks at schools and is passionate about instilling a sense of self belief in young Australians. She is the Founder of 'Unleash You' – an innovative youth careers expo that has captured the attention of market leading companies and high-profile business leaders from all over Australia.
Jessica's unwavering dedication to making a difference has led her to consult to large corporations internationally, sit with global leaders and change agents and play an active role mentoring and empowering young people to successfully start and launch businesses through her expertise and vast array of connections.
She has been asked to sit on a variety of boards ranging from multi-million dollar companies right through to not-for-profit companies with huge community impact.
Her life-long aim is to reduce the mental limitations of people who are willing to change and unlock their true potential.
We sat down with Jessica to ask her a little bit more about her life and aspirations…
Jessica, we understand you were homeless as a teenager which must have been a traumatic experience, was there a person or a situation that encouraged you to pursue a tertiary education?
There was no one in particular. It was me who drove me to pursue a degree at Macquarie University. I was on a path to become successful and at the time I thought pursuing a degree would help put me on the right path.
Do you have any distinct memories from your time here at Macquarie University?
I do have some fond memories at Macquarie University, especially harassing my lecturers and tutors! I would constantly challenge them to demonstrate to me the link between the textbook and the real world out there.  I had gained a lot of real-world experience, so I was constantly finding the link between the real world and text-book learning to make the connection.
What did you study at Macquarie University?
I studied a degree in Arts with a major in Media & Communication.
Did you have a mentor when you began your first company (considering you were so young!)?
No, I didn't have a mentor per se, but a few strong figures in my mind who I wanted to be like. I was constantly thinking of them, and modelling them through my actions, my thoughts and my behaviours. I was modelling their behaviour, their business plans etc to pave my own way to reach success like them.
Now you are a mentor and coach. What words of inspiration would you give your younger self?
I don't believe in pre-warning myself to look out for anything. I believe that everything we go through makes us who we are. The only advice I would want me to adopt is to be patient. Be patient and understand that everything is working out in your favour whether you can see that or not.
Can you tell me a little about Unleash You 19 on Saturday September 7?
Unleash You 19 is a one-day life changing event designed to give 14-25 year-olds the tools they need to successfully pursue any career/life/study option they want. It took place at The Venue in Alexandria. We teamed up with celebrities, entrepreneurs and business owners to educate the teens on the future of work and how they can use these tools to help them in the future. See the video here.
Visit Jessica's website.
Jess is a great example of a BA grad who has used the transferable skills in communications, presentation and critical analysis afforded by a Bachelor of Arts to blossom in industry and forge her own career path.  Learn more about the new Bachelor of Arts 2020.
Words: Deanna Antcliff