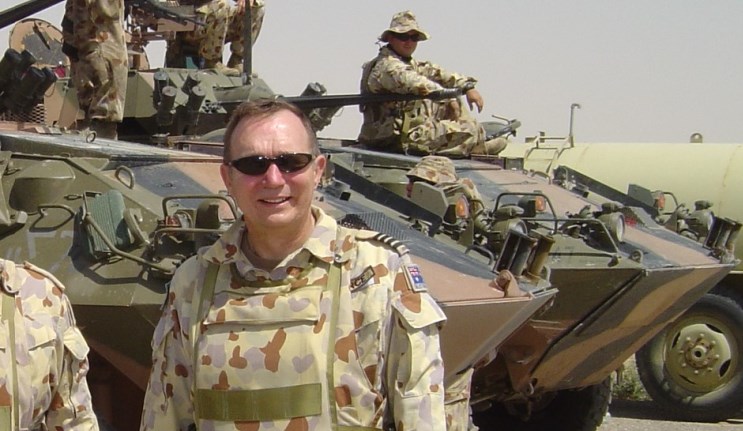 Enrico (Ric) Casagrande
ALUMNI FOCUS
Dodging ambushes on one of the world's most dangerous stretches of road in Iraq was not quite the career Macquarie Law alumnus Enrico (Ric) Casagrande (BA/LLB '81) had in mind when he was an undergraduate.
"I studied at Macquarie when it was still regarded as a bit of an upstart," says Ric.  "We all felt that we were part of something new and different, and being a Macquarie law student felt like a bit of an adventure.
"While I had the opportunity to study at other more established law schools, it was exciting to get in at the ground floor of a new school that was taking a fresh approach to teaching the law – one in which we were invited to engage in challenging the law, and to not just accept it as it was."
Thirst for adventure
After graduating in 1980 as part of the first intake, Ric spent four years in private practice before the same thirst for adventure that had taken him to Macquarie's nascent law school saw him join the Air Force.
"While offering a stable career path, it also promised to be very varied and interesting," he says.
"The skills I learned at Macquarie – critical thinking, analytical methodology, and verbal and written skills – gave me the tools I needed to press a point, even in the face of quite strident opposition from some military commanders," he laughs, adding that he also owes much to the support and guidance of his mentor, former Chief of the Defence Force Sir Angus Houston AK, AC, AFC.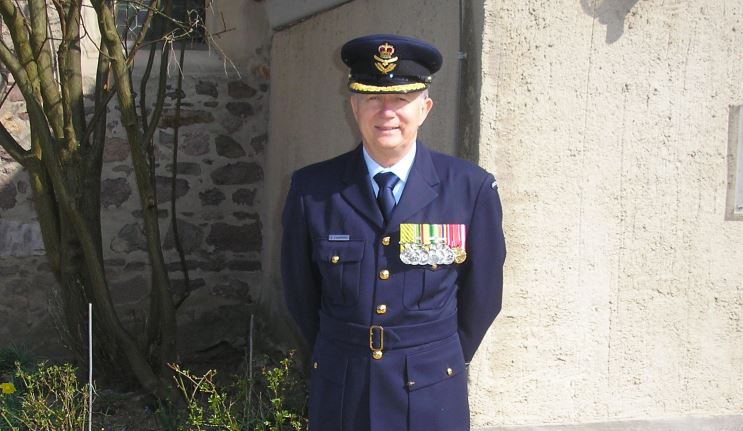 New horizons
Although he remains a consultant to the Air Force as a Reserve Officer, Ric retired from his full-time role in the RAAF in 2009, and became the General Counsel to the Australian Federal Police. He took leave in 2012 to move to Vienna with his wife, another Macquarie law graduate, who is working at the UN IAEA as a nuclear safeguards lawyer.
"Today as part of my work as an Air Force Reserve I am doing preliminary work on the ADF legal doctrine review around  the Law of Armed Conflict and Rules of Engagement and updating the RAAF Operations Law Guide that I first wrote  about 20 years ago," he says.
He says that the lessons he learned in the theatres of war could apply as much to combat situations as they do to the twists and turns of a successful legal career: "Plan for the worst; prepare, prepare, prepare; stay alert; be prepared for the unexpected; take your opportunities – and wait for the training to kick in."