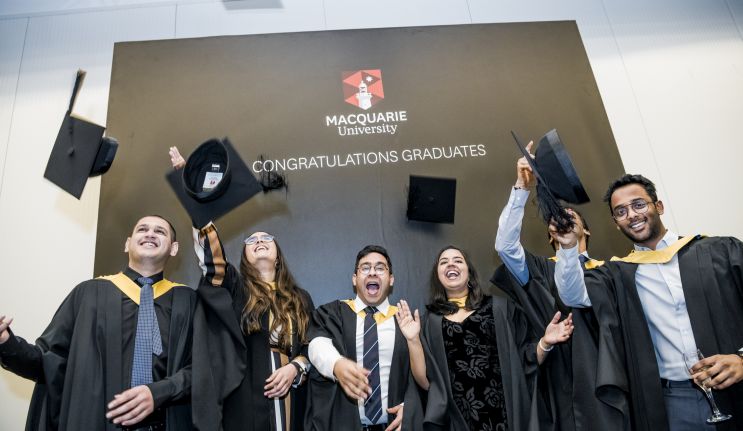 MQ grads celebrate on their graduation day
FEATURES
December 8, 2020
Graduating from university is an exciting milestone, but these days young grads are finding it tougher than ever to secure a job in their chosen field.  From law to banking, teaching to accounting, many of our young alumni are finding their Macquarie degree has been highly regarded in their industries.  Here we feature just some of them who have had recent employment success.
Kate Buchanan (BA/BEd(prim) 2017) – Teacher
I completed my Bachelor of Arts with Bachelor of Education (Primary) at Macquarie University in 2016. In my final year at Macquarie, I was given the opportunity to undertake my final professional experiences at two of the best private boys' schools in Sydney. I soon after learnt that Macquarie's educational program was highly recognised by schools and principals alike, with many graduates from Macquarie in full time work at both of these great schools.
Prior to my final semester of university, I accepted a full-time permanent teaching position at a Sydney Independent school where I taught from 2017-2019. It was in this first role that I realised how well Macquarie had equipped me for 21st Century teaching. The subjects that I took at Macquarie as part of the educational program were relevant and modern. They taught me the skills that I needed in order to do my job well and cater for the current needs of school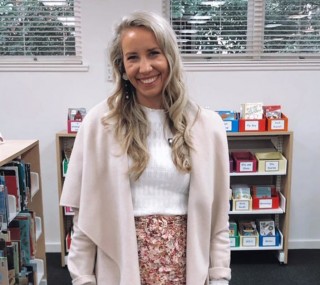 Kunal Lotiya (BAF 2020) – Young Leaders Program Fellow at McKinsey & Co
Having been born and bred in Kenya, I have always desired to contribute to the development of my country. My time at the University has allowed me to shape my vision while equipping me with the skills that have helped me secure a role as an incoming Young Leaders Program Fellow at McKinsey & Co, Nairobi, a global management consulting firm.
Alongside the degree, Macquarie provided a range of opportunities that added to my value as a job candidate. I undertook the MQ Professional Development Program by the Career and Employment Service which helped me form my narrative on why I would be an ideal candidate for any company looking to hire me. I was also selected to take part in the Hong Kong University of Science and Technology (HKUST) & MQ Student Ideation Exchange that took me to Hong Kong, giving me international exposure in problem-solving and entrepreneurial thinking. Culminating my degree with an offer from a leading organisation has given me a chance to step back and appreciate my time at Macquarie Business School.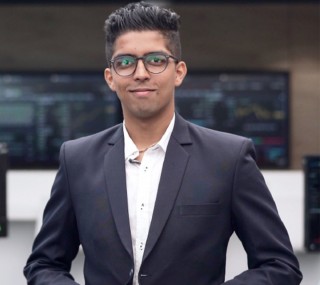 Anna Blackie (BA 2016) – Editor and Writer
I owe so much to the staff at Macquarie University for helping me understand the direction I wanted my future to take. After changing my degree three times, I finally landed in the English department, and the intelligent and understanding teachers and tutors there were instrumental in reminding me of my love for the written word and guiding me towards the world of books. With that foundation, I have gone on to a career in publishing, where I am proud to work on the editorial team of an independent Australian publisher.  I have even published a book of my own How to Adult and was interviewed on the Today Show.
The people and planet units I undertook in my first year were hugely helpful in giving me the well-rounded understanding of my education that I needed to set a course for my future, and without the flexibility and support of the staff at Macquarie I think I would still be floundering to figure out what I wanted to do!
Braeden Bennett (BIT 2020) – Insight Analyst at The Commonwealth Bank
 Macquarie University has provided me with the skills to succeed in my career with industry leading practices and knowledge that has allowed for me to thrive in the workforce.  The Bachelors degree I studied at Macquarie gave me the required skills and experience to dive straight into the workforce and work with C-level stakeholders immediately out of my degree.  I wouldn't be where I am today without the knowledge I gathered from Macquarie.   Macquarie University is where my career was built and I regard Macquarie University as a place where careers are born.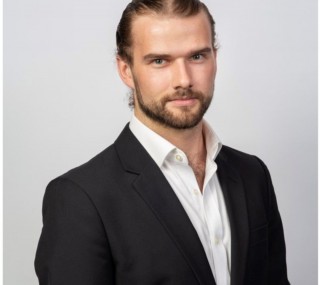 Remalyn Burlat (BA/BComm 2019)– Paraconsultant at Naiman Clarke
As a Paraconsultant, my workdays are never the same. During university, I look back at how I was able to navigate study, work and involve myself in clubs/societies on campus that aided my job-seeking experience. It not only provided the means to develop my skills but helped to leverage my value in my current role.
Jason Yu (BAF/LLB (Hons) 2020) – Corporate Tax Graduate at Ernst & Young
Whilst studying Applied Finance and Law, Macquarie University helped me obtain a role as a Corporate Tax Graduate at EY through various professional and volunteer roles. Macquarie University provides many opportunities for students to develop their professional skills and experience whilst studying. My experiences included representing Careers and Employment Services as a Career Ambassador, working with Student Connect and Future Students, being a Peer Assisted Leader with the Macquarie Business School and as Vice President of the Accounting Students Association. These experiences helped me shape my personal brand and employability in the market. For any new or future students, I would strongly recommend becoming involved as much as possible as the University provides many opportunities for students to develop their graduate employability prospects.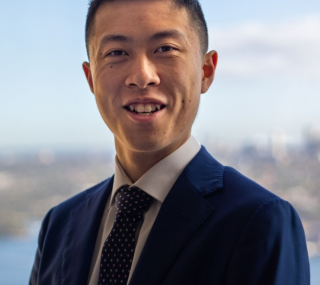 Stephanie Lambros (BA/LLB 2018)– Graduate at Law at HWL Ebsworth
My Bachelor of Laws combined with my Bachelor of Arts majoring in Human Resources equipped me with the legal and business skills to be able to learn to deliver commercially driven legal advice, and contributed to my success in obtaining a coveted position as a Graduate at Law at HWL Ebsworth Lawyers, currently the largest legal partnership in Australia and ever growing.
Overall, Macquarie provided me with a well-rounded academic experience. All the lecturers and teachers had an open-door policy and a transparent way of communicating what needed to be done to get the marks.
What really set my experience aside, and what I think made me an attractive candidate for HWL Ebsworth was my experience outside of my studies and what opportunities I was able to pursue to make me a more independent and well-rounded thinker.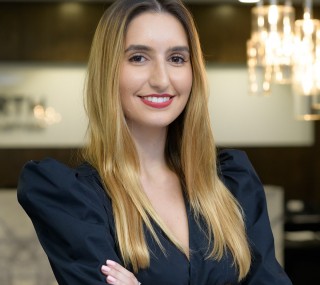 Parth Khurana (MAcc 2019)– Accountant at RSM Australia
'I didn't really realise how respected I was as a Macquarie alumni until I left the uni. The two jobs I've worked in since, have had fellow Macquarie alumni at respectable positions. Now that I look back upon my experiences, I understand how they shaped where I am today. The multiculturalism was amazing to begin with. The social circle I made and the chance to work within a university department added to my experience. Studying at Macquarie was a great decision at a time when I was looking to change my career and move into Accounting. So, the integrated Masters of Accounting with CPA was the ideal choice to take the leap. It wasn't easy but it made sure I was well versed with the skills needed for the industry. Having found my first accounting role as a graduate accountant within 3 months of completion as an International student without any local contacts showed me the value of the degree even more. Within a year, I switched jobs when I was offered a better position in the world's 6th largest accounting firm where I currently work. I would definitely recommend the Macquarie experience and won't change it for anything.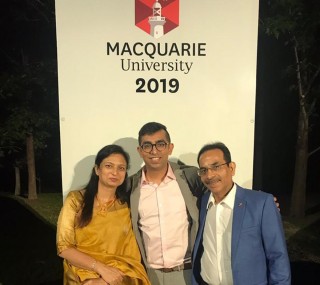 Vanessa Shaflender (BHealth 2015) – Exhibitions Project Assistant at Museum of London
I have a Bachelor of Health degree from Macquarie University and graduated in 2015. One of my recent career highlights has been coordinating logistics for The Medicine Galleries at the Science Museum in London. This involved working with some incredible health and medicine objects from the world-famous Wellcome Collection.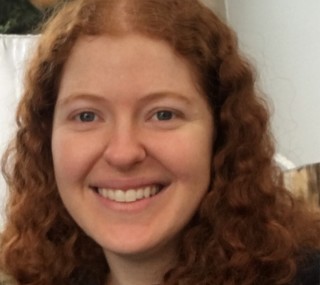 Are you a young graduate? Did you know that Macquarie alumni receive 12 months access to Macquarie's careers and employment services after graduating. Ranging from resume checking, through to workshops and consultation. You can also join the Career & Employment Services LinkedIn Group, which has recently been created to help you connect with industry leaders, assist in your career development learning and to alert you to relevant and topical employer and career events.