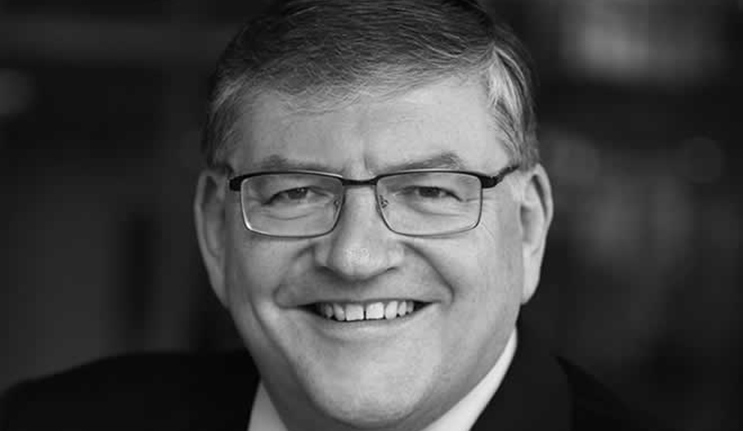 Dr Stuart Clark AM
ALUMNI FOCUS
Crisis management and fire fighting have been a large part of both Stuart's career and personal life. Dr Stuart Clark AM (BA / LLB 1980, DLITT(HonorisCausa) 2017) is a captain in the NSW Rural Fire Service, where he has been a volunteer for more than 40 years.
He was in the first class of students to graduate from the Macquarie Law School, and he remains a staunch advocate of his alma mater.
"Macquarie Law School is a thought leader and has been since the very start." he says.
Until he stepped down last year to serve as President of the Law Council of Australia, Stuart was a partner at Clayton Utz, and remains a part-time consultant there, advising organisations on complex commercial litigation such as the defence of class actions.
Stuart is a member of the Legal Services Council's National Admissions Committee. He is also a member of the Australian Government's taskforce to review the enforcement regime of the Australian Securities and Investments Commission.
In 2015, he was appointed a Member of the Order of Australia (AM) for significant service to the law, strategic reform and the Rural Fire Service; and in 2017, he was awarded the degree of Doctor of Laws (Honoris Causa) by Macquarie University.
He writes and lectures extensively, both in Australia and overseas on class actions and complex litigation and in 2010 was appointed Adjunct Professor at Macquarie Law School.
"I'm heavily involved in a number of international legal organisations, which has been a wonderful opportunity, and I have a particular interest in litigation funding, an industry which first emerged in Australia and has spread around the world."
Stuart enrolled at Macquarie as a Bachelor of Arts student, studying history and politics, and switched across a year later to join the first cohort of law students in 1975.
"I was heavily involved in the life of Macquarie, including student politics, from my first year onwards," he says.
His cohort also set up the Macquarie University Law Society (MULS), which remains a strong institution.
"When the Law School started teaching in 1975, it was radically different, adopting what is now considered to the ideal contemporary approach for teaching law – not just black-letter law, but looking at law in the context of a society, through a lens of politics, philosophy and economics," he says.
The tutorial-based group learning methods took a strong interactive approach, he says. "It was really exciting way to study law and it changed the way law is taught in Australia."
Macquarie Law School graduates all developed strong communication skills and critical and analytical thinking skills.
"That's what it was all about in class: We knew we had to adopt a position, and then defend it. We developed very strong skills sets, which is one of the reasons you see Macquarie graduates in such an extraordinary range of occupations and roles today."
Do you have a story to share from your time at Macquarie?
Tell us your fondest memory of Macquarie days, let us know about the people, places and peculiarities of your Macquarie – the things that make it different. Secret spots, notable alumni 'before they were famous', personal triumphs and definitive moments that have become part of the University's fabric of service and engagement.
We would also love to hear what you have been doing since you have left Macquarie – whether you've landed an exciting opportunity, stepped into your dream job, support the community or travelled the globe, your life after Macquarie has been filled with interesting and unique experiences.