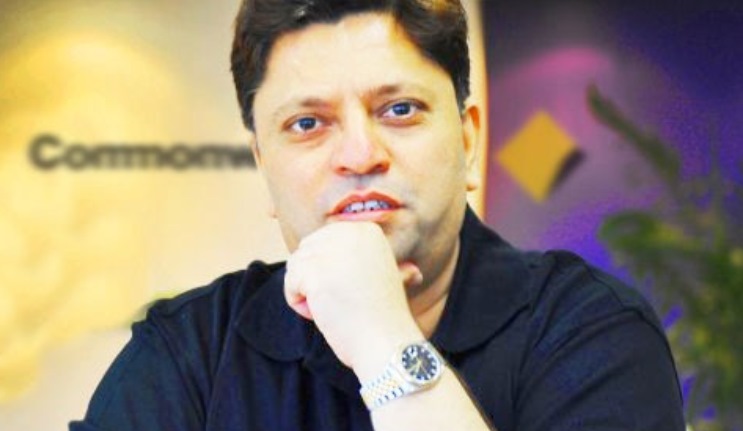 Dr. K. Kayani, Doctorate in Business Admin (2015)
ALUMNI FOCUS
For Dr. K. Kayani, studying for a doctorate in strategic tourism management alongside industry professionals and academics at MGSM taught him to keep striving for his goals, no matter what obstacles he encountered. He says that this has been the key to professional achievement.
Currently employed at the Commonwealth Bank Australia, Dr. Kayani also sits on the Board of technology firm Konceda Asia Pacific, and is Executive Advisor of Nicon eSolutions.
While, he had already completed two MBAs from different institutions, he says that to be truly recognised as an expert in his field, he needed a doctorate. Macquarie's reputation for engaging and communicating with industry experts made his choice easy.
"This approach ensured that not only was I kept abreast of current research, I was also taught and surrounded by the best instructors, mentors and students.
"I also found MGSM's research support is far superior to other universities, offering facilities that other students considers a big luxury but are standard here. The quality of the classrooms, technology and ambiance is unmatched."
Life changing experience
Dr. Kayani's doctorate project blended professional and academic research and has fundamentally changed his life.
"Undertaking this research completely altered my thought processes. Where previously I would focus on finishing a project, I found myself shifting to achieving excellence instead.
"Macquarie also made me a strong believer in Kaizen (continuous improvement), and to always strive to make my today better than yesterday. The same approach helped me achieve a distinction in my studies and later in professional life. In the last three years I have received six awards, all because of changing the way that I think."
Dr. Kayani says that for anyone looking to start a PhD, he recommends first writing down all the reasons why you want to complete this degree.
"There will be times when the road ahead will look long and tiring. That is when this sheet of paper will help bring strength and determination," he advises.
"Be sure you thoroughly understand what your supervisors have achieved and how they will be able add value to what you know.
"Finally, select a topic that fascinates you and ensure you have the support of your family as you focus on achieving one of the highest honours in education."
He says that staying connected with the University after graduation can also have unexpected benefits.
"Macquarie is my second home, and the relationships I created over five years are enduring. They have helped me to communicate with other industry leaders and to benefit from their own educational or professional experiences.
"It is because of this that my career has started to take an even better turn than what I expected."